KATH CONNOLLY delves into the early life of socialist firebrand Jennie Lee, discovering a woman steeped in the ILP and the politics she learned at the family fireside in Fife.
Growing up in the 1950s and '60s I remember Jennie Lee as a small, grey-haired woman, a fiery speaker and chair of Labour Party conference. And as one of the first phase of Open University graduates in 1978 I was aware of her role in establishing the OU. The 120th anniversary of the ILP, and the Durham branch WEA study group, have given me with the opportunity to discover the roots of her politics and look at her interesting political life in more detail.
Like so many politicians she had a long and very full career. I have chosen to split discussion of her life into two parts, looking here at the roots of her politics in her ILP childhood and her time as an ILP MP.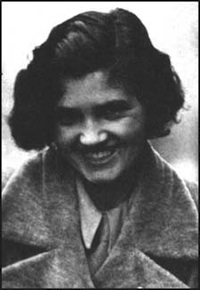 Jennie Lee was born in 1904 into a strong ILP family in Cowdenbeath, Fife. Her grandfather and father were both Lochgelly miners and played  an important part in local ILP politics.
Her grandfather Michael Lee, born in 1850 to Irish Catholic parents, and a friend of Keir Hardie, had founded the Fifeshire ILP federation, while her father, James, chaired the West Fife branch. Michael was an important figure in local and union politics – he had been elected disputes secretary for the Miners' Union but also fought and won a Lochgelly town council seat for the ILP, unseating his Tory landlord who promptly evicted the Lee family.
Between the ages of three and eight, she lived with her family in the Arcade Hotel in Cowdenbeath, run by her mother, Euphemia Greig, and grandmother. It was a fairly modest affair, providing lodgings and simple meals for travellers and local miners, as well as touring theatre companies and concert parties who performed at the Arcade Theatre. She had a happy childhood, free to make friends with the Arcade shopkeepers and entertainers such as Harry Lauder and Florrie Ford, although she was especially fond of Tommy Torrance who walked on to the stage pulling a dog singing, "I'm happy for life, I've lost ma wife and found a rare wee dug".
Growing tired of not having a proper family home, her father returned to the pits and the family moved into a rented four-roomed house in Cowdenbeath. Money was not as tight as in some other miners' homes for Jennie had only one sibling, and her father was in steady work as a deputy and did not drink. She was an avid reader, and each Saturday spent her pocket money on penny fairy tales and comic cuts for her brother. The cold, grey winter days were spent near the fireside surrounded by books, looked after by her doting mother.
It was a busy ILP household. Both parents were non religious but were evangelical in their socialism, certain in their belief that it would deliver a better, fairer society. Each Saturday they welcomed visiting ILP speakers, Jennie's job to collect them from the station while Ma fed and cared for them.
After their meetings Jennie delighted in listening to the stories and political discussions while sitting on the fender seat next to the fire. These speakers included Jimmy Maxton, a close family friend, Dick Wallhead, Clifford Allen and the Reverend J Munro, as well as prominent members from Clydeside, an ILP stronghold.
As a young teenager Jennie was responsible for collecting local ILP dues two nights a week and she got to know the ILP members well, being invited into their homes and enjoying the heated discussions on current political issues.
At the outbreak of World War One she became aware of how different her family's attitude was to that of her school friends and, at first, felt secretly ashamed. Like most children, she hated to be different.
The Defence of the Realm Act (DORA) forced the ILP to hold its meetings out of town on the moors outside Cowdenbeath, just as the Covenanters had done in a previous era. Listening to the propagandists making sense of what was happening, and hearing how ILPers were treated in jail, had a lasting impression on Jennie, who later said: "We were only a few but we were right."
All this was reinforced by the Socialist Sunday School she attended each Sunday morning. In her autobiography, Tomorrow is a New Day, written in 1939, she recalls how she learned to recite with gusto from a poem called 'The Image of God'.
I slaughtered a man, a brother
In the wild, wild fight at Mons,
I see yet his eyes of terror,
Hear yet his cries and groans.
And she also remembered singing socialist hymns, and was especially fond of  the chorus that went:
We are children, but some day,
We'll be big and strong and say,
None shall slave and none shall slay
Comrades all together.
A treasured child
There were two sides to Jennie Lee growing up: she was an intelligent girl, acutely aware of politics, but also a treasured child, spoiled all through her life by her mother. Even when she was a married woman, "Ma and Dad" travelled south and looked after Jennie and her husband, Nye Bevan, preparing their meals, gardening, keeping the house, and even cooking for friends.
Jennie was the centre of attention in her childhood home and developed a strong ego which needed to be fed throughout her life. As a child she took on the role of the bright first son, was often excused household duties as she buried herself in books, and was allowed to sit in on adult political discussions. She persuaded her mother and father to allow her to stay on at school, even though money was scarce in the difficult years following strikes in 1919 and 1921.
She was also fortunate to have been born in Fife, a local authority which provided more help to students than probably anywhere else in Britain, enabling a miner's daughter to get an education denied to her contemporaries in other parts of Britain. Her grandfather, Michael, used his place on the Fife School Board to press for free schooling, free books, better schools and travel expenses. Parents in Fife were only expected to feed and clothe their children.
She worked hard at school, learned how to pass exams and won a place at Edinburgh University. She was helped by grants provided by the Fife Education Committee and the Carnegie Trust, who paid half her university fees. Nevertheless, it was still a considerable drain on family finances and her mother got into debt in order to send her off to Edinburgh suitably clothed with two new costumes and a velvet day dress. Her father made regular trips to Edinburgh with a hamper of food.
She studied law and education, intending to become a teacher, and enjoyed student life, if not the orthodox teaching style of the university. She learned how to cram and was a successful student, winning awards which supplemented her limited finances. She engaged fully in both student and Edinburgh Labour politics. During her final year, in May 1926, the general strike was called.
Jennie was bitterly disappointed when it collapsed after her final exams that June and was eager to get back to Fife where the miners fought on for months. It was during this time she started to become a fiery outdoor speaker, attending an unceasing round of meetings, demonstrations and ILP activity. She was even sent to Ireland to raise funds for the strike.
Rooted in the politics of the ILP, three generations of Lees still believed their organisation could lead the Labour Party away from MacDonalism towards socialism. Jennie was determined after the collapse of the general strike to build a more powerful Labour movement that would hold its ground and not run away under fire. The ILP hoped to win sufficient seats in parliament to peacefully and continually carry through basic socialist measures.
In 1927, she was appointed delegate to the ILP National Conference and made a huge impression. She received rapturous applause and made new friends, including Charles Trevelyan, who remained steadfast throughout her political career, sustaining her through stormy weather and providing funds to fight campaigns. Invitations poured in for weekly engagements to speak to ILP meetings in England and Scotland, and that summer she went as a fraternal delegate to the Socialist International in Belgium.
Everyone loved her uncompromising socialist stance. Jennie's biographer Patricia Hollis tells us she could "storm a meeting to anger, move it to tears, warm it to solidarity, and lift it to confidence. She was sharply class conscious and Maxton's darling." She was a young, attractive, impressive, evangelical speaker who could "paint the sorrows of the poor, and the beauty of the promised land of socialism. MacDonald could barely do better."
Like so many activists, her father was blacklisted after the strike, and Lee, employed as a teacher in her old school in Cowdenbeath, for a while became the sole financial support for her family. She believed she understood the children of her own area but was unprepared for the level of deprivation, and found it difficult to hold the attention of a large class in Glencraig, a nearby communist village.
An uneasy truce between the Communist Party and the ILP had been struck in 1926, but when it ended local communists cynically used a classroom problem of hers to try to discredit the ILP. It was, she said, a life and death struggle. West Fife presented the best opportunity to return a Communist to Parliament (which they later did in 1935), so they had to discredit the Labour Party, its left wing in particular, to win electoral advantage.
Jennie decided teaching was not for her as she didn't believe in what she was doing. How could she make a difference surrounded by such poverty when she was expected to fill children's heads with fairy stories masquerading as school history? She was convinced the working class must train its own advocates in the history and objectives of working class movements. Education was essential for building a confident class, but she had a different job to do in the political struggles ahead.
Parliament
She was nominated by Shotts ILP and selected as Labour candidate for North Lanark, a neighbouring but much poorer mining constituency to her own. The miners were impressed by her, a university graduate with impeccable working class credentials and passionate politics.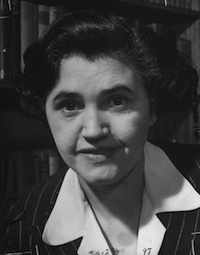 In the byelection of 1928 she drew on JA Hobson's ILP policy document about how to deal with the economic crisis: increase home demand through higher wages and pensions, open up foreign markets by resuming trade with Russia, bring about public ownership of basic industries, and provide state-aided schemes to build roads, homes, and other infrastructure. She was elected with a majority of 6,578, aged 24.
On her arrival at Westminster she stayed with the Trevelyan family and had the first of many battles with the Labour Party establishment. Margaret Bondfield and Tom Kennedy had been appointed to introduce her to parliament, but she chose instead Jimmy Maxton and Bob Smillie, her grandfather's friend and a miners' leader.
Breaking with tradition she delivered her controversial maiden speech a month later, letting fly at the Tory Government, doubting whether their budget would create more jobs, better conditions, or higher wages, and accusing Winston Churchill, the Chancellor of the Exchequer, of cant, corruption and incompetence. Her soapbox style was borrowed from Maxton and her gestures were dramatic, theatrically discarding her notes as she spoke.
Many young men from the mining constituencies had emigrated, convinced by the promise of a new life in the colonies, and were now stranded without work or families to help them. The plight of these "wild geese", as she called them, dominated her constituents' letters alongside the desperately poor, the overcrowded housing, and all that resulted from poverty.
She had a massive postbag and struggled to cope. Maxton, passing her in the Commons lobby trying to deal with her correspondence, asked whether she wanted to be "a bloody social worker or a socialist MP". Lee later gave similar advice to a young Joan Lestor, who rightly ignored it.
The approach she adopted led some in her constituency to question whether she was building a career for herself or looking after her electorate. As times changed, and with it the role of MPs, her position became less aceptable and eventually contributed to her losing the Cannock seat in 1970.
Lee fascinated the men in the Commons, but irritated women. Although she spoke about the plight of miners' wives, she did not see her role as speaking up for women's rights as a whole. Instead, she concerned herself with mining issues, economic and unemployment matters. Her closest colleague was the combative Ellen Wilkinson.
Disaffiliation
The 1929 general election saw the return of a minority Labour government with 287 Labour MPs, of which 200 were notionally ILPers. Thirty-seven were sponsored by the ILP and of these 17 came from Scotland.
The leadership of the ILP was at odds with the government from the start, and the government's compromises made them distrustful of MacDonald. They disagreed over the need for increased taxation to fund schemes to combat unemployment, and as the dole queues lengthened, so did the alienation of the ILP.
MacDonald despised their disloyalty, claiming every ILP amendment was giving comfort to the enemy. The ILP insisted their loyalty was to socialist principles not Labour leaders. At its 1930 Easter conference, the ILP demanded their MPs' loyalty to ILP policy. Eighteen agreed, including Lee. But in the mounting economic crisis the policy differences on issues around unemployment benefit, child allowances and the living wage led to an ever more embittered relationship with the Parliamentary Labour Party.
The ILP's disaffiliation will be considered in more detail elsewhere, but the disastrous decision to leave the Labour Party in 1932 isolated the ILP from the mainstream Labour movement and split the organisation from top to bottom. Even the Clydesiders were split – Jennie's lover Frank Wise chose the Labour Party, while she chose the ILP.
In her 1939 autobiography, Tomorrow is a New Day, she says she had considerable misgivings about disaffiliation, writing that she was impatient with ILP friends who believed the Labour Party had become, in their eyes, "a kind of political anti-Christ. It besmirched, betrayed the True Faith."
Emotionally, she was under its influence, but while her heart told her one thing, her head said another. She did not want to leave the Labour Party but she did not see how she could do otherwise. How could she could continue to speak for a party which was so much at odds with her policies, and where the "arithmetic possibility" of changing the leadership or its policies did not exist, however hard she campaigned?
In her later, 1980 autobiography, My Life with Nye, written with the benefit of hindsight, she describes the ILP's decision to cut itself off from the mainstream working class movement as "madness", saying that while she loathed it, she was "a prisoner of geography". How could she desert her friends?
There is little doubt that she was indeed a child of the ILP from which she received a socialist education. Her wide circle of friends and acquaintances were drawn from the ILP, and she was especially close to Maxton.
However, Hollis believes this account to be, at best, disingenuous and even misleading. Lee's loyalties were not to her friends, she says, but to her politics. She had lived and experienced bitter struggles in the Fife coalfield and was uncompromising in her concept of socialism. She had grown increasingly hostile to the PLP, which she described as being made up of "every rat and rabbit paid for by the TUC". She had moved further to the left, and wanted a straightforward fight between "them and us", the "workers versus the rest", and she was not prepared to be constrained by the discipline of the Labour Party. Her loyalty was to her socialism and she was not prepared to compromise her beliefs.
Like many other Labour MPs, she lost her seat in the 1931 election. Other than its work on housing, the Labour government was regarded as a great disappointment. In North Lanark, there were problems at local level too, where right wing miners' leaders felt that "their" seat had been taken from them, and the Catholic church blackballed every MP who had voted down an amendment to Trevelyan's Education Bill, which would have given greater provision to Catholic schools.
"You could challenge the authority of the Labour Party and still survive," mused Jennie, "but if I also antagonised the Catholic vote there was not the slightest hope of holding my seat."
After leaving Parliament, she travelled widely in Russia, Europe and America, earning an income from lecture tours and by writing newspaper articles. Her long love affair with Frank Wise ended tragically in 1933 when he died suddenly at Wallington Hall, home of the Trevelyans. Only a few months later she agreed to marry Nye Bevan, her friend and left wing comrade.
She stayed out of the Labour Party until shortly before the 1945 general election when she rejoined and was returned to Parliament as member for Cannock, a large midlands mining constituency.
—-
Tomorrow is a New Day, by Jennie Lee, was published in 1939 by The Cresset Press.

My Life with Nye, Jennie Lee's second autobiography, was published in 1980 by Jonathan Cape.
Jennie Lee A Life, by Patricia Hollis, published by Oxford University Press in 1997, won the Orwell Prize in 1998.