More than 600,000 jobs have been cut from the public sector since the Con Dem coalition came to power at the 2010 general election according to the GMB union's analysis of official figures from the Office of National Statistics.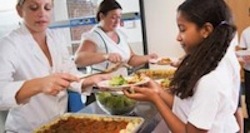 The number of people employed across the entire public sector in the UK has fallen from 6,328,000 in the first quarter of 2010 to 5,697,000 in the same quarter of 2013 (seasonally adjusted), a fall of 631,000 or 10 per cent.
The OBR forecast suggests the total could reach more than a million by the next election with a further 400,000 under threat over the next two years.
GMB's national secretary for public services Brian Strutton laid the blame squarely on the government's shoulders.
"These new statistics show the devastating effect of this government's austerity cuts on total public sector employment with over 631,000 jobs on a seasonally adjusted basis gone since 2010," said Sutton.
"The tragedy is that the worse is yet to come. The OBR's forecast for net total public sector job losses during the lifetime of this parliament means that the prospect for the next two years could be up to a further 400,000 job losses.
"The evidence on the ground supports this, with our feedback from the current round of council budget reviews for next year suggesting accelerating cutbacks. Last week Wandsworth Council announced a further £43m cuts from April to take total budget cuts to £70m bears this out.
"As a result, many communities in some of the most deprived regions will find their local economy in tatters."
The GMB's analysis found considerable variation in job losses across the regions with the highest number, 83,000 (11.4 per cent), going in the north west, followed by 77,000 in the south west, a fall of nearly 14 per cent in that region. Nearly 14 per cent (41,000) also went in the north east, while Northern Ireland has suffered the smallest overall number of job losses at 11,000 (4.8 per cent).
Sutton said: "GMB representatives from around the country are reporting that public sector workers are fed up with being told they have to accept pay restraint and reductions to their terms and conditions to protect their jobs and their local services only to find that the jobs and services go anyway."
With more attacks on jobs and conditions forecast, GMB has called a national meeting of its senior stewards for Friday 4 October to determine a response.
—-
More information and full figures are on the GMB website.
The ONS figures are available here.