The enduring legacy of Ralph Miliband and his Marxist and democratic ideals will be the focus of discussion at the first Leeds Taking Soundings event of 2014.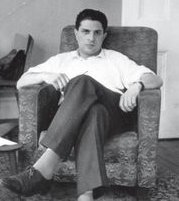 After being branded 'the man who hated Britain' by the Daily Mail, Miliband's socialist ideas have inspired renewed political debate. In order to challenge the distortions of a right-wing press, this event will try to move beyond the historical context of his writings and discuss their continuing relevance in a contemporary neoliberal context.
John Schwarzmantel, who taught in the same Leeds University Politics department as Miliband, will lead the discussion. Miliband was Professor of Politics in Leeds from 1972 until 1977, and Schwarzmantel remained associated with him until his death in 1994.
This talk is intended to analyse Miliband's views on the capitalist state, Marxism, capitalist democracy, and the Labour Party, and to open up a discussion of the relevance of those ideas to the very changed conditions of British and world politics today.
The event is on Wednesday 22 January at 6pm in Room AG10, Broadcasting Place, Woodhouse Lane, Leeds Metropolitan University, LS2 9EN.
—-
More details can be found here.
The organisers have suggested reading this article as background for the discussion.
Click here for a discussion of the furore kicked off by the Daily Mail last year.