Government welfare cuts are driving people to the edge of suicide, claimed the Unite union this week before an MPs' debate on the impact of welfare reforms on disabled people.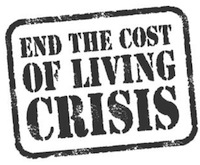 Pilgrim Tucker, Unite's regional community coordinator for London and the East of England, briefed MPs before a House of Commons debate on the War on Welfare petition, focused on people with disabilities.
"We hear from people who are increasingly depressed, to the point of threatening suicide, on a more and more frequent basis due to these reforms," said Tucker.
"This kind of pressure applied to the people who are often least able to protect themselves has no place in a civilised society.
"Each individual measure within the Welfare Reform Act fundamentally threatens the daily survival of hundreds of thousands of people, and taken in combination, for vulnerable people, they can be lethal."
Tucker added that the cumulative impact of government measures needs to be "scrutinised, made public and addressed".
Unite members, he said, "are seeing, over and over again, this basic standard being threatened and removed from people who are unquestionably not capable of working due to mental health issues or physical disabilities.
"The measures contained in the Welfare Reform Act, and other changes to benefits, such as cuts to council tax benefits and the increase in the number and severity of benefit sanctions, are the number one problem for a very high number of our members."
—-
More information from Unite.