MARTIN WRIGHT assesses the life and contribution of David Rhys Jones, a little-known ILPer and early campaigner for Welsh socialism.
Wales did not play a prominent role in the origins of the ILP. Sam Hobson, Cardiff's only relatively well-known ILP pioneer, secured an unenviable mention in the history books by missing his train and failing to arrive at the party's foundation conference in Bradford in 1893,[1] and it wasn't until the great coal strike of 1898, or even Keir Hardie's election as one of the MPs for Merthyr Boroughs in 1900, that Wales stepped into ILP history.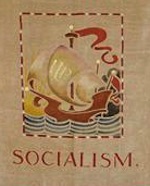 While there is some truth in this account of the 1890s, it does not convey the whole story of the ILP's beginnings in Wales. Hardie's famous victory at Merthyr was only possible because of a preceding decade of propaganda work undertaken by socialists in south Wales. This changed the political atmosphere of the region, and laid the foundations of what was to become a formidable ILP stronghold in the early 20th century.
Foremost among this group of pioneers was a little-remembered Cardiff doctor, David Rhys Jones, whose life reflects some of the central themes in the emergence of socialism in late-Victorian Wales.
Jones wasn't from Cardiff originally. He was born in rural Wales, at Llangunllo, southern Cardiganshire, in 1845, the son of a tenant farmer on the estate of the Lloyds of Bronwydd. Educated at Newcastle Emlyn Grammar School and Carmarthen College, he left Wales in 1866 to live in Melbourne, Australia, although he returned to Britain in the 1870s, and gained medical qualifications from University College, London and Glasgow University.
He lived in London for a period in the 1880s, where he married and had two children. He also settled in Carmarthen, serving as deputy superintendent at the town's Joint Counties Lunatic Asylum where he won a professional reputation as an expert in what were known at the time as 'lunacy cases'. In 1889, however, he moved to Cardiff, and settled in Grangetown, where he set up in general practice[2].
It was in Cardiff that Jones was converted to socialism. Not long after arriving in the town he joined a small reading group studying the Fabian Essays in Socialism, which, at the start of the 1890s, became the Cardiff Fabian Socialist Society. As a member of the Cardiff Fabians, Jones embraced the new 'scientific socialism'.
In this he was inspired by some of the group's younger members: RE Thomas, a civil servant from Gelligaer, who later contributed a short story about life in the Welsh countryside to Keir Hardie's Labour Leader,[3] was one key influence, and Sam Hobson, a travelling salesman from Northern Ireland was another. Most influential, however, was Charles Parr, a fellow doctor, who had been espousing socialism in Cardiff, initially as a supporter of the Social Democratic Federation (SDF), for several years.
Parr was a somewhat eccentric young man of Irish extraction, and was almost 20 years Jones's junior. Hobson later recalled him standing in the Hayes with a stethoscope in his breast pocket urging anyone who would listen to emulate the Paris communards and join the barricades.[4] His influence on Jones was profound. "Thanks to Dr. Parr," Jones later recalled, "I saw a 'great light', and now all other science has second place."[5]
Deep roots
Despite Parr's role in his intellectual and political development, Jones's socialism was not an entirely urban, cosmopolitan phenomenon; its roots lay deep in the soil of his native Cardiganshire. In 1894 he gave evidence to the Royal Commission on Land in Wales, and his testimony demonstrates how his social beliefs had grown directly out of his own and his family's experience.
He explained how his family's farm, Ffynnon-wen, had been leased from the Lloyds of Bronwydd since the 1760s, and although the Lloyds were, by the standards of the time, kind landlords, the landlord-tenant relationship was essentially exploitative. He explained how, despite constant hard work, his father could barely make the farm pay because "very nearly all the surplus after a coarse living for farmer, family and servants went in rent year by year which was gathered with immense toil and anxiety and spent in one night's feasting in the palace close by". Rent was, he argued, a social evil. It prevented farmers from paying their labourers fairly, and it forced the young from the land into unhealthy cities.[6]
Jones's socialism was a hybrid ideology. As was the case with many of his contemporaries, it had a strong religious content. "It seems to me very strange to hear of Socialism as pitched against Christianity," he wrote in 1893. "Jesus Christ was, and, therefore, is, the very comrade whom any downtrodden, bedraggled, aye, condemned man, woman, or child, on roadside or in cell, may find by his or her side."[7]
Yet this sat alongside a sharply scientific analysis of society, which was doubtless nourished by his professional role and experience as a man of medicine. "Socialism is to me like the law of gravity," he observed in 1895 when standing for election to the local school board.[8]
Both the religious and scientific aspects of Jones's socialism were, however, built upon his underlying agrarian radicalism. He translated Sidney Webb's Fabian Tract, Practical Land Nationalisation, into Welsh for the Aberdare-based newspaper Tarian y Gweithiwr.[9]
It was not mainstream British arguments for land reform, like Webb's, that were the primary source of his beliefs, however, but the teachings of the Welsh land reformer Evan Pan Jones. Pan Jones came from the same part of Cardiganshire as Rhys Jones, and the two had family connections. Pan Jones's Cymdeithas Y Ddaear i'r Bobl ('The Society of the Land for the People') promoted, through its publications and its travelling propaganda vans, an agrarian socialism that spoke directly to the landless workers of Wales in their own language.[10] It was this influence that Rhys Jones brought into the early Welsh ILP.
In the early 1890s the Cardiff Fabians developed into a nascent ILP group, within which David Rhys Jones was prominent. His was the second name from Wales (and the 39th from Britain) to appear on the list, published in Joseph Burgess's Workman's Times in 1892, of those advocating the formation of an independent labour party.[11] He contributed to services at Cardiff's labour church, and in 1894 he was elected to the Cardiff Board of Guardians.[12]
Jones was also instrumental in bringing speakers from the wider socialist movement – many of them leading ILPers – into Cardiff. During 1892/3 he organised a lecture series in the town that saw Katharine St John Conway, James Ramsay MacDonald and Keir Hardie, among others, extolling the virtues of socialism to audiences of Cardiffians.[13] A frequent letter writer to the local press, Jones drove his metaphorical 'Fabian bus' through the pages of the Western Mail and reported the activities of the local socialists in the South Wales Daily News.[14]
He was also a crucially important figure in taking socialism out of the confines of metropolitan Cardiff into the south Wales valleys and beyond. In the early 1890s, while living in Cardiff, Rhys Jones was instrumental in forming a Fabian group in Llandysul, in his home country of Cardiganshire, that promoted socialism in a deeply agrarian setting. The group returned reports to Fabian headquarters in Welsh, which somewhat confused the society's secretary, Edward Pease.[15]
Spreading the ILP message
Perhaps of more long-term importance, during the mid-1890s Jones frequently travelled up into the industrial valleys of south Wales, often accompanied by socialist speakers from England, to spread the ILP message. He acted as a guide and Welsh interpreter for the English-speaking propagandists, translating their message to the colliers and speaking alongside them in 'the vernacular'.[16] His role in this respect distinguishes him as an important ILP pioneer in what was to become one of the party's heartlands.
Neither did his influence stop there. Jones also spread the socialist message through the Welsh press, contributing articles to newspapers such as the north Walian Genedl Gymreig and Evan Pan Jones's Celt.[17] Through his propaganda efforts Jones played an important role in developing a dynamic within Wales that saw socialist ideas spread from cosmopolitan Cardiff across Wales.
Jones combined his socialism with advocacy of more traditional Welsh causes. Sam Hobson described him as a "Welshman of mighty fervour which is sometimes embarrassing", and Jones's obituary in the British Medical Journal noted more sympathetically that he "took a warm interest in everything appertaining to Wales".[18] He was a member of the London Cymmrodorion Society in the 1880s, and advocated Welsh causes, such as the official recognition of the Welsh language in university education, in Cardiff in the 1890s.[19]
He brought an important Welsh cultural and linguistic dimension to the activities of the ILP in the 1890s. Reports of ILP meetings in south Wales often note that he stood up at the end to draw attention to the availability of Welsh medium propaganda material, and his translation of the first Fabian Tract, Paham Mae y Lluaws yn Dlawd ('Why Are the Many Poor?'), which was published by the Fabian Society in 1892, was often read aloud at meetings or from the platform of touring Clarion propaganda vans.[20]
David Rhys Jones lived his life at a point of convergence between differing cultures, ideas and languages: between English and Welsh and between Welsh agrarian radicalism and British 'scientific' socialism. He was described in the Workman's Times as "a typical Welshman yet withal a thorough cosmopolitan".[21]
His efforts to promote socialism and the ILP were an integral part of the early development of organised socialism in Wales. They demonstrate a continuity between the activities of provincial Fabianism and the development of the ILP. More fundamentally, they represent an attempt to synthesise the particularist cause of Welsh patriotism and the universalist ideal of socialism. As such, they encapsulate some central, yet neglected, themes in the growth of socialism in Britain.
Despite this, Jones is a largely forgotten figure. For some unknown reason he seems to have drifted out of the socialist movement sometime in the late 1890s. He remained in Grangetown until his death in 1926, continuing in general practice for much of that time.
Although his contribution to socialism and the ILP was relatively short-lived, it was both intense and significant. It should not be forgotten.
—
Dr Martin Wright lectures in History at Cardiff University.
He is the author of Wales and Socialism: Political Culture and National Identity Before the Great War, which will be published by the University of Wales Press in 2016.
Martin Wright's PhD thesis, Wales and Socialism: Political Culture and National Identity c. 1880-1914, is available to read here.
Click here to read more ILP Profiles.
---
[1] Henry Pelling, Origins of the Labour Party (London, 1954), p. 116.
[2] Sources for Jones's life are scant. This summary was gleaned from his Obituary in the British Medical Journal (January 1926), the Census, the Medical Register and other newspaper sources, particularly the Western Mail.
[3] Labour Leader, 16 and 23 February 1895.
[4] Sam Hobson, Pilgrim to the Left (London, 1938), p. 29.
[5] Western Mail, 6 January 1893.
[6] National Library of Wales, NLW MS 3601E.
[7] Western Mail, 16 September 1893.
[8] Western Mail, 28 December 1895.
[9] Tarian y Gweithiwr, 1 October 1891.
[10] Peris Jones Evans, 'Evan Pan Jones – Land Reformer', Welsh History Review, 4/2 (1968), 143-159.
[11] Workman's Times, 14 May 1892.
[12] Celt, 10 February 1893; Western Mail, 18 and 31 December 1894, 28 January 1895.
[13] British Library of Political and Economic Science, Fabian Society Archive, COLL MISC 375, Reports and Cutting of Local Fabian Societies, Volume 1.
[14] For example, Western Mail, 28 December 1893, 6 and 19 January 1894, 7 March 1894, 7 and 8 May 1894, 21 December 1894; South Wales Daily News, 5 May 1892.
[15] Fabian News, April 1892.
[16] Labour Leader, 16 June 1894 and 14 September 1895.
[17] Celt, November 1891 – April 1893; Genedl Gymreig, 20 April – 7 September 1892.
[18] National Library of Wales, Thomas Jones C.H. Collection X, Sam Hobson to Thomas Jones, 25 February 1896; British Medical Journal (January 1926).
[19] Baner ac Amserau Cymru, 17 June 1885; Western Mail, 10 August 1893; Genedl Gymreig, 7 March 1893.
[20] South Wales Daily News, 3 and 5 May 1892;
[21] Workman's Times, 21 May 1892.