The Working Class Movement Library's new programme of 'Invisible Histories' online talks for May and June features a lecture on ILPer Fenner Brockway and his experiences as a conscientious objector during the First World War.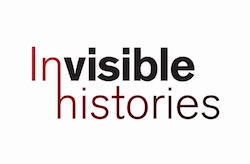 History tutor Hazel Kent will speak about the various ways Brockway acted as a "socialist witness for peace" – through his journalism, his political activity, his work for the No-Conscription Fellowship, and his experiences while imprisoned for 28 months as a conscientious objector.
The talk will also explore the socialist and spiritual convictions which underpinned his actions.
Dr Kent is an associate tutor in history at Bishop Grosseteste University in Lincoln. She wrote, 'Standing Out for Socialism', an ILP Profile on Brockway in 2013 and is currently researching the legacy of Brockway's work as a World War I CO.
The hour-long talk will be live-streamed from at 14:00 on 12 May and recorded for later viewing on WCML's YouTube channel.
Further details can be found on the Library's website.
Other talks in the Invisible Histories series can be found here.
—-