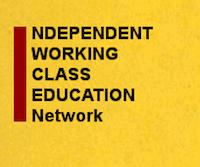 The Independent Working Class Education Network is hosting a Zoom meeting on what the left can learn from the 1970s at 2pm on Thursday 24 June.
The panel, including ILP chair David Connolly, will comment on four questions about the era:
What were the key struggles in the 70s?
What happened to them?
How are these different to the struggles in 2020s?
What can we learn?
The hour-long session will then open up for discussion.
For more details and information about the Zoom link, contact: iwceducation@yahoo.co.uk.
—-