The Porta de la Historia co-operative is organising a weekend trip to Catalonia to commemorate the 75th anniversary of George Orwell's wounding outside Huesca where he was serving as an ILP volunteer in the Spanish civil war.
Orwell went on to write Homage to Catalonia, one of his most famous books, which revealed the sharpening divisions between Communists and others on the left and exposed the role of Stalinist agents in destroying the revolution.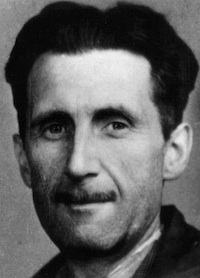 The trip will take place on the weekend of 19/20th May (75 years since Orwell was wounded) and take in Barcelona, Alcubierre and Huesca. It is hoped that some talks will be given on the Saturday evening at the monastery hotel of Lecinena, close to the Ruta Orwell.
Those expected to attend include members of the newly formed Orwell Society, as well as Orwell's adopted son Richard Blair, and Quentin Kopp, son of Georges Kopp, a commander of the ILP's sister party, the Workers' Party of Marxist Unification (POUM) and later captain of general staff of the International Brigades.
Members and friends of the ILP who would like to join the visit should contact Alan Warren of Porta de la Historia on hill705@googlemail.com.
Costs for accommodation, transport and food are not yet confirmed but the organsiers expect it will not exceed 300 Euros for two nights, not including flights. The idea is to arrive at Barcelona on the evening of Friday 18th May and return to the UK on Sunday 20th after 8pm.
Porta de la Historia is a co-operative initiative of four individuals living in Catalonia who are fascinated with the Spanish civil war and the social struggles that followed the conflict, especially in connection with the International Brigades.
They provide a variety of initiatives and activities to raise awareness of the region's history in this important period and to help individuals, groups and schools explore the events and places of the civil war.
More information on Porta de la Historia from: www.pdlhistoria.wordpress.com
Land and Freedom, the ILP's pamphlet about the Spanish civil war is available here.