The Labour Party's future is coming under scrutiny from all angles at the moment with articles, papers, analysis and discussion meetings focused on what went wrong on 7 May and what Labour should do now.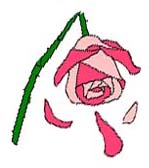 Compass recently published Downfall: Is Labour dead and how can radical hope be rebuilt? which argues that the general election defeat was not like any other.
"There are no safe places to go to, no easy answers and no comforting new leaders," it says. "There is only hard thinking in a process that must confront the party's economic, political and cultural demons to rebuild radical hope."
With that in mind, Compass has organised a public meeting at the House of Commons on Monday 29 June to discuss how Labour can "connect with progressive social and cultural forces to help deliver a good society".
The meeting will be chaired by Jon Cruddas and features Guardian journalist Suzanne Moore, Labour MP Jon Trickett, and Compass chair Neal Lawson.
When: 6.30-8pm on Monday 29th June
Where: Committee Room 10, Houses of Parliament, London
Who: Jon Cruddas MP (Chair), Suzanne Moore (The Guardian), Neal Lawson (Compass), Jon Trickett MP (Shadow Cabinet), with more tbc.
To book: Email info@compassonline.org.uk
Blue Labour are also holding their own post-mortem under the heading 'Where do we go from here?' on Saturday 18 July.
The speakers will include Blue Labour founder Maurice Glasman, Rachel Burgin, who stood as a party candidate in Hitchin and Harpenden, and Adrian Pabst, politics lecturer at Kent University and co-editor of Blue Labour: Forging a new politics.
When: From 2.30-4.30pm, Saturday 18 July
Where: INCA Italian Advice Centre, 124 Canonbury Road, London N1 2UT
Who: Lord Maurice Glasman (founder of Blue Labour), Rachel Burgin (Labour candidate for Hitchin and Harpenden, member of Labour finance and industry group), Dr Adrian Pabst (senior lecturer in politics at Kent University and co-editor of Blue Labour: Forging a new politics.
To book: Email john@bluelabour.org
—-