Trade Union Congress general secretary Frances O'Grady this week attacked the Conservative government for consigning millions of working families to poverty thanks to its proposed welfare reforms.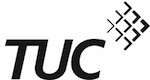 Responding to David Cameron's speech in Runcorn on Monday (22 June) announcing cuts to tax credits, O'Grady said the prime minister had "smashed the myth" that the Tories are the party for blue-collar workers.
"Tax credits play a vital role in making sure the UK's working families are better off in work," she said. "Cutting this crucial benefit will consign millions of hard-working families and their children to living on the poverty line."
TUC research last year showed that tax credits remain a vital support for families on low incomes even when they receive pay increases or tax cuts.
"Even if they secured decent pay rises well above the minimum wage, as well as income tax cuts, millions of working households would still rely on tax credits to survive," said O'Grady. "The best way to make work pay for families is to deliver better wages while protecting tax credit entitlements.
"The Prime Minister had nothing to say about how he will improve pay and conditions for people at work. All we heard today is that he is planning to drive family incomes down by slashing the tax credits which give working people vital help to bring up children.
"The test of his reforms will be whether working families find themselves better or worse off – from what we heard today it sounds as if those in low-paid work will soon be feeling even worse off than they do now."
—-
Read more news from the TUC here.