Leaders from four political parties will join what promises to be the biggest mobilisation against nuclear weapons in a generation when they march from Marble Arch to Trafalgar Square on Saturday 27 February as part of a national demonstration against Trident.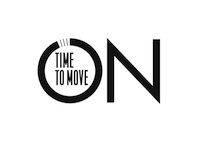 Labour's Jeremy Corbyn will be joined by Nicola Sturgeon of the Scottish National Party, Caroline Lucas of the Greens and Plaid Cymru's Leanne Wood on the 'Stop Trident: Decision Time 2016' CND demo to call on Parliament not to replace Trident nuclear warheads.
Compass, one of the supporting organisations, has launched a campaign called 'It's Time to Move On' calling for a progressive alliance against Trident renewal starting with the march next Saturday.
"Our argument is clear," they say. "Trident does not give us security from any of the real threats hitting our headlines today. It is not an effective deterrent against terrorism, cyber-attacks or against the biggest threat of all – climate change.
"Simply having nuclear weapons on our territory – being a member of the elitist nuclear club – makes us a target for the disaffected. We should be with the 107 nations currently signed up to the 'humanitarian pledge' and working to make nuclear weapons illegal.
"It's time to forge a more level playing field and create the strong transnational networks that give us the long-term security we need.
"Not replacing Trident would give our economy a £100 billion windfall over the next 10 years. That money spent on conflict prevention and resolution and investing in society, economy and infrastructure gives us the internal security we need to get back to being a thriving country."
A 'Time to Move On' video is available to watch and share via social media, while you can also email your MP and sign a petition.
The Compass project website is here.
And you can follow them on Twitter @moveontrident.
More information about the demo is on the CND website here.
—