The Labour Party is in mortal danger and the post-referendum crisis that now engulfs it genuinely threatens its very existence as a viable force in British politics.
Jeremy Corbyn could face a leadership election contest, a process that threatens to tear the Party apart in the run-up to a possible General Election in the autumn or the spring. Should he be re-elected it is likely that a number of Labour MPs would then break away. Should he lose, there may well be other splits.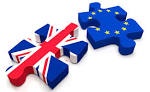 It all amounts to a catastrophic scenario for a Party under serious threat in its 'heartlands' from a surging and insidious UKIP. However inadequately the Party may have represented the weakest in society over recent years the prospect of its marginalisation is horrendous.
It is true that Corbyn does not possess some of the qualities conventionally expected of a leader of a modern political party; a lifetime of dissent fosters qualities of persistence and doggedness, which he has in abundance, but not necessarily the attributes needed to manage and lead a complex organisation. Nevertheless, it should not be forgotten that his first Shadow Cabinet was broadly based when he could have chosen a different course.
The challenges facing a Labour leader – any Labour leader – are colossal. The Party is in a historic crisis, assailed on all sides; it's a crisis that goes far deeper than the leadership. No-one can underestimate the profound difficulties it faces in connecting with a disillusioned electorate whoever is leader. Indeed, to lay all the blame for the loss of the referendum at Corbyn's door borders on ludicrous; the seeds of that revolt were sown a long time ago.
And yet, even given this difficult context, the Corbyn leadership's performance in and out of Parliament leaves much to be desired and there are few signs of its anti-austerity message getting through to the electorate, nor of the 'new kind of politics' which Corbyn and his supporters so loudly promised. The upsurge in membership and enthusiasm around Corbyn's election held out hope that a genuine grassroots, broad-based movement for change could be built around the party, connecting it with the wider community. Less than 12 months on, that hope appears to be dwindling rapidly.
In addition, Corbyn's contribution to the referendum campaign should have started earlier and could have been more incisive. It was inevitably overshadowed by the media's coverage of Tory in-fighting but the reported disruptive actions of some around him are a cause for concern.
Party principles
Therefore, we have to ask, not so much 'who' would replace Corbyn, as 'what?'. For all the sound and fury, there has been remarkably little reflection by some of his opponents and former colleagues on what kind of political programme Labour should adopt.
Blairism is utterly bankrupt and while few of Corbyn's critics can or should be dismissed as 'Blairites', the alternatives on offer in the 2015 leadership contest manifestly failed to inspire anyone. Corbyn's critics have yet to come up with a political platform which offers something more than this.
Corbyn was elected by the membership with a mandate to lead the Party into the next General Election. His leadership is certain to be tested in another contest. If in the process Labour's broad church collapses, the consequences will be incalculable.
All of this leaves us in desperate need for calm voices and considered statements. Unfortunately we hear calls from such figures as David Blunkett for the Momentum group to leave, and from some on the left for the wholesale de-selection of sitting MPs – neither offer a way forward and both represent the kind of provocation we can all do without.
Therefore, the ILP is reiterating the call it made during the leadership election campaign last year for all sides to commit to a set of principles that allow us to debate openly and fraternally, to find a way to rebuild the Party and challenge the Tories without tearing ourselves apart.
These principles include a commitment to sustaining Labour as a broad church: it is this character that gives it potential to have wide popularity and electoral appeal, and to serve as a vehicle for social justice.
It includes a commitment to pluralism, mutual respect and comradeship.
Pluralism is vital to recognising that all of us have the right to argue our politics within the Party.
Mutual respect is fundamental to accepting that other people and groups have the right to hold and voice different opinions to your own.
And comradeship is critical to the Party's commitment to its common goals, ones we all hold despite our differences.
We also need to renew our commitment to democratic participation within the Party and an openness to those outside it. This is the fundamental basis on which the Party must rebuild, reconnect and again seize the political agenda.
—