"What has happened is that the protests against globalisation, capital and free markets by the disadvantaged has been captured by the right, in the absence of effective resistance from the left." So writes Mike Rustin in one of the more coherent analyses of Britain's vote to leave the European Union on 23 June.
Writing on the Soundings blog, Rustin places the EU vote in the context of the crisis of neoliberalism, which he and others attempted to unpick in a series of articles published as the Kilburn Manifesto in 2015.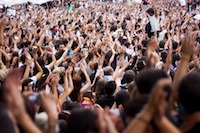 "Globalisation, promoted by establishments of the centre-left and right as a necessity which must be embraced, and from which it was alleged new opportunities could be created, has been found to have severe costs," Rustin writes.
"Those disillusioned by this painful experience have turned not to the left, but to the right, for the expression of their discontents. Thus the Single European Market and its rules requiring the free movement both of capital and labour has been rejected by the British electorate – this is what the vote to leave the European Union means."
He adds: "If one understands how this one-sided development, its abandonment of the norms of equality and social solidarity in favour of market freedoms, has been responsible for what has happened to British and European society, one has a better chance of finding an effective political response to the situation."
You can read the whole of Rustin's blog here.
Compass is one of a nuumber of left organisations that have begun to seek some sort of 'effective political response' to the Brexit vote, and the resultant political chaos in the Labour Party. For Compass, the current situation reinforces its long-held view that the left needs to build a broad-based progressive alliance.
It held its first 'post-Brexit alliance building event' in London on 5 July, attended by more than 1,000 people and watched online by some 500 more.
According to Compass: "Politics is in crisis and the repercussions from the result of the referendum are being felt socially, politically and economically. For many people, it feels like the country is being torn apart.
"If we want a politics and economy that puts all of us first, it's time to come together and start building alliances. We need a democracy that listens and responds, that puts the people in control. We will not get there by shutting people out and perpetuating divisions, but by building bridges, alliances common cause.
"In the current political chaos the Right are asserting themselves across the political terrain, while most of the Left's focus is on how Labour is pulling itself apart. Only a progressive alliance of all parties, people and movements can flip the debate to one that builds a society that is much more equal, sustainable and democratic.
"With a general election looming in the Autumn, a popular front of ideas and organisation is the only way to defend what we hold dear and to start to build a society that we can all live in and be proud of."
Compass hope their London meeting is just the first of a series to be held around the country exploring what a progressive alliance might look like; how possible it is; and what needs to be done to make it happen.
You can watch a full stream of the first Compass post-Brexit alliance building event here.
Compass are also gathering people's thoughts about building a progressive alliance through an online survey here.
—