Actors Christopher Eccleston, Sheila Hancock, Julie Hesmondhalgh, Mike Joyce and Maxine Peake will all be reading extracts from radical works of literature and history as part of the Working Class Movement Library's second 'Radical Readings' fundraiser on Sunday 27 November.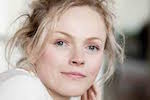 Following the success of its 2014 fundraiser, the Salford library is hosting an afternoon of prose, poetry and drama with stories of radicalism and revolution from writers such as Ewan MacColl, Robert Roberts, Shelagh Delaney, Harold Brighouse and many more, as well as readings on the Peterloo massacre, the Spanish Civil War, Engels's view of the Salford slums, and memories of Broad Street and Rat Week.
Maxine Peake, who is also a trustee of the Library, said: "It is always a pleasure and an honour to take part in the Radical Reading and support the wonderful and invaluable resource that is the Working Class Movement Library, a building we should all be proud of."
The event is being staged in conjunction with the University of Salford and will take place at the university's Maxwell Hall.
What: Radical Readings and Salford Stories 2
Where: Maxwell Hall, University of Salford
When: 2pm Sunday 27 November 2016
Tickets for the event are £12 and on sale via Eventbrite.
For enquiries contact: trustees@wcml.org.uk.
—
Click here for more on the Working Class Movement Library.