VICKY SEDDON attended the ILP's Unbalanced Britain conference on education last month. Here, she argues that any future progressive reforms must include changes to our structures of democracy and control.
The ILP hosted a very interesting discussion on education on 4 March in Sheffield. Melissa Benn was informative, strategic and focussed; Julie Thorpe was interesting and thought-provoking in her description of the merits of the Co-operative College model. Both provided very good introductions to the conversation.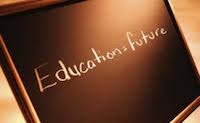 Over the last 15 years or so, my main input in politics has not been through a political party but through the democracy movement. So perhaps it is not surprising that on listening to the debate, and some of the proposed policy shifts, such as Melissa's advice to Jeremy Corbyn that he should go back to basic principles and values – that education should be free, lifelong and equitable, and that it should be a public service under public scrutiny – I found myself wondering, not so much what should we do (there are others much more clued up than me on the matter of practicalities), but when those practicalities are in place, how do we prevent any following hostile government from simply sweeping them away?
I made some general remarks in the debate about the need to ensure there are democratic protections in place when we introduce progressive policies, and here I will expand a little on those remarks.
The Sure Start programme was an excellent initiative of the last Labour government. Who could not agree with the value of this holistic and effective way of giving children a level playing field at the start of lives that otherwise would have been downgraded by poverty, parental ineffectiveness, community deprivation, and/or a paucity of resources and opportunities?
Well, the Conservatives, that is who. Claiming that "we cannot afford these ideological fancies", the Tories reduced funding for Sure Start and hence decimated the programme.
Of course, with different governments, we are bound to get different approaches. But surely the almost unchallengeable, unfettered power of central government to sweep away existing practices does not speak of a mature democracy. What appals me is the seeming acceptance among many, including many Labour supporters and politicians, that this should be the way, that alternative arrangements (less power in one place; a requirement to seek agreement; robust checks and balances) would inevitably mean an in-coming Labour government could not easily bring its own policies into being.
Our 'democracy'
My view of our 'democracy' leads to a different conclusion. We have a highly centralised state; voting systems from the dinosaur age; a government that only very occasionally fails to exercise control over the Commons; and a second chamber that rarely challenges the Commons or the government and, even when it does, backs down the moment the Commons sticks to its guns (for example, over triggering Article  50).
Is this a democratic deficit? I should say so! And that is only the formal structures. There is also informal access to power through lobbying, funding of parties, revolving doors and media ownership. Yes, it's a huge deficit.
So we end up with pull-and-push politics, not steady progress to a more equal society. I cannot tell you how many times over the years I have argued for more and urgent attention to our political infrastructure, that I have been patted on the head (metaphorically speaking) and been told, "Yes, Vicky, I agree with you but it is not a priority".
So that pull-and-push continues and Sure Start centres are closed, and another generation of children end up by the deprived wayside, not on prosperous and comfortable suburban avenues or in genteel metropolitan enclaves.
In schools, the undermining by successive governments of local authority powers, most noticeably via different funding arrangements for different types of schools, has certainly altered the ability of those authorities to hang onto a progressive framework of support for its institutions.
Reducing local control
Remember advisers? (They were called inspectors in some local authorities.) Some very creative practices were introduced by some authorities. Yet, instead of finding mechanisms for promulgating such practices to other less progressive or less competent authorities through professional networks, backed up by government incentives and best practice encouragements, successive governments wanted to do it all their own way. They did this by reducing local control through establishing schools that are not attached to local authorities, imposing structures and meddling in the curriculum.
Some of it resulted from an understandable impatience to improve things, but the consequences were not thought through. When Blair first introduced Academies, his initiative to boost performance, did he not see that the initiative could be adapted by the next government to shape schools and education to suit its own ideology, and in ways that were antithetical to comprehensive provision?
Now we have schools of different statuses – first Academies and now Free schools – deliberately intended to reduce local control. We have religious groups of various kinds running groups of schools, and companies paying CEOs high salaries to maintain their own kind of school.
The Co-operative College model, adopting a different approach but under current rules and requirements, is a brave and clever way of addressing the issue. Good for them. Let's hope their approach will be widely known about and copied.
I am not arguing here that immediately giving local authorities more powers can simply change things for the better, make our education system more equitable and more genuinely developmental, and enable them to prepare today's children for life in today's world. Local authorities' capacities have been sharply reduced, and we need some new thinking on what kind of governance and support structures would be best – and what would protect our education system from neo-liberal impositions.
I am arguing, however, that a consequence of our current stunted political structures is the untidy system we now have and schools that provide learning that is too narrowly focussed. In proposing change, we must make a priority of reforming those structures so that a government with overall control, but minority voter support (currently 37% of those who voted), cannot make significant changes without negotiating with other parties.
We do need to build structures and institutions whose role is to stand between government and schools, to take account of the interests of different parties. By parties, I mean both political parties and all those with an interest: parents, professional bodies, those who speak for teachers, potential employers, and those who are elected to serve local communities.
Such institutions would need expertise and authority, backed by access to research. They should be powerful bodies able to evaluate current practice and new initiatives, and hence able to make sure those principles – that education should be free, lifelong and equitable – are not only built into our learning systems, but locked in.
—-
Vicky Seddon is a council member for the  pressure group Unlock Democracy.
See also: 'Back to the Future: Re-balancing Education'.