A bid to reprint Towards Democracy, the seminal poem of Sheffield radical and founding ILPer Edward Carpenter, has been kickstarted with a crowdfunding campaign by the new co-operative publishing company, Millthorpe Press.
A new version of Carpenter's original 1883 edition of the poem will be published to mark the 175th anniversary of his birth and to reclaim his radical legacy.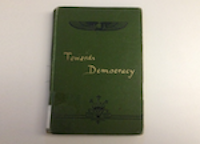 "Although efforts have been made to remember Edward Carpenter, his writing has been largely forgotten," explained Christopher Olewicz of the new publishing venture.
"Even in Sheffield, for example, it is not possible to walk into a book shop and buy a copy of Carpenter's most famous work.
"However, one can easily purchase a copy of Walt Whitman's Leaves of Grass, the poem that inspired Carpenter to write Towards Democracy."
Carpenter was a prominent literary and political radical who wrote dozens of books and lectured around the country, using his home at Millthorpe, near Chesterfield, as his base.
A minimum crowdfunding sum of £4,000 will launch the co-operative and cover the costs of printing a high quality hardback edition of the book, complete with a selection of contemporary reviews and critical articles about the poem.
Typesetting is largely complete but Millthorpe need to raise money to print the book and launch the press. The book will be printed by Northend Creative Print Solutions, based in Sheffield since 1889.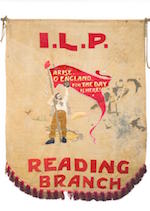 Millthorpe's members will vote on future publications. Those being considered include Carpenter's autobiography My Days and Dreams (from 1916) and Chants of Labour, his 1888 collection of songs and hymns, including 'England Arise!'
Other books which may be re-published include This Fair Isle, an 1842 collection of political poems by Mary Hutton, a working class Sheffield woman writing on Chartist themes, and Sheffield Park by John Holland, a classic long -form poem about Sheffield from 1820.
Olewicz is also campaigning to correct "an historic injustice" by erecting a statue to the early pioneer of gay rights and awarding him posthumously with the freedom of Sheffield. See, 'Freedom of the City for Edward Carpenter', by Christopher Olewicz.
—-
Click here to donate to the campaign.