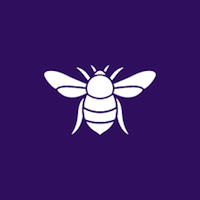 The government should not hand out lockdown bailouts to companies that avoid paying their fair share of tax, says the Co-operative Party.
The party has teamed up with Fair Tax Mark to say that any business benefiting from government bailouts due to the coronavirus crisis should satisfy three simple conditions of  fair taxation "so tax avoiders cannot benefit from a public purse that they haven't paid into".
The conditions are:
Publish a fair tax policy: no tax avoidance, no tax havens, no profit shifting
Businesses must publish a binding tax policy that explicitly shuns tax avoidance, the artificial use of tax havens and profit-shifting. Too many multinational companies avoid paying their fair share by fudging where their profits were really made: across the world, some £400 billion of global corporate profits are shifted annually to tax havens. Companies must abide by both the spirit and the letter of the law.
Publish your real profits, loss and tax paid on a country-by-country basis
To tell if businesses are abiding by their policies, they must lift the lid on their accounts and publish their profits, loss and taxes paid on a country-by-country basis. After all, companies that have done nothing wrong should have nothing to hide.
Publish your real owners and beneficiaries
Businesses must be up front as to who the ultimate beneficial owners of the company are and those with significant control. Anonymously owned companies are one of the key tools used by money launderers and tax evaders to hide their illicit gains. Transparency on ownership and control allows law enforcement and tax inspectors to follow the money and make sure everyone is paying a fair share of tax. Let's be honest here: anything less looks rather shady.
"As the only political party in the UK accredited with the Fair Tax Mark, we've long believed that businesses should pay their fair share," says the Co-op Party's Robin Wilde.
"As the Shadow Chancellor and Labour & Co-operative MP Anneliese Dodds recently said, there was never any excuse for the industrial levels of tax avoidance and evasion we have seen in the UK. But after this crisis, there will be absolutely no excuse for any business not to pay its way.
"If a business is not actively involved in tax avoidance, these conditions can quickly and easily be committed to. If it is, it will need to change its ways."
Co-op Party members and supporters can add their names to the call on government from the party's website.
—-