The Labour Party has announced the agenda for Connected, its a free, four-day virtual members' conference due to take place online from Saturday 19 to Tuesday 22 September. 
The Women Connected event on Saturday 19 September will be hosted by Marsha De Cordova MP, Shadow Secretary of State for Women and Equalities, with panels, breakouts, and a rally.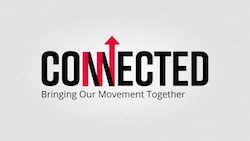 The day will bring together Labour women from elected representatives to grassroots activists,and members of affiliates, socialist societies, think tanks, and third sector organisations.
Connected begins at 10am on Sunday 20 September with keynote speeches set take place at 11am each day:
Sunday – Angela Rayner MP, Deputy Leader of the Labour Party
Monday – Anneliese Dodds MP, Shadow Chancellor
Tuesday – Keir Starmer MP, Leader of the Labour Party.
The conference programme includes 24 training sessions, 10 policy panels with breakout discussions, two rallies, member mobilisation events, and a quiz.
There will be more than 100 speakers from across the Labour movement, including members of the shadow cabinet, some of Labour's front bench team, officials from affiliated unions, the Co-operative party, socialist societies, and other 'stakeholders'.
Highlights include a panel on an international response to COVID with – Former Prime Minister Gordon Brown and New Zealand Prime Minister Jacinda Ardern will feature in a panel discussion on the international response to Covid-19, along with Shadow Foreign Secretary Lisa Nandy.
Other topics under discussion will include the future of social care, criminal justice, rebuilding communities after Covid-19, the future of work and international aid.
Members will also be able to visit virtual exhibitors or attend some of the 100 fringe events put together by organisations such as Usdaw, Hope not Hate, Youth Zone and many more.
Members who have registered will receive log in details and full listings on Friday 18 September.
Click here to sign-up for the event.
—-