Enquiries into the nature and purpose of the Labour Party have been coming thick and fast since its calamitous defeat at the 2019 general election, with everyone from Momentum to Keir Starmer getting in on the act.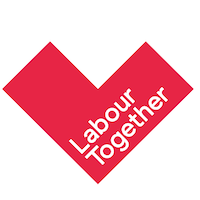 The latest, and perhaps most comprehensive contribution to this ongoing debate comes from Labour Together, the cross-party group of politicians, party members and political thinkers who formed in the wake of Ed Miliband's 2015 election defeat to David Cameron.
Labour's Covenant, published today (Monday 24 January), is the result of an 18-month project started in June 2020, involving "more than 100 policy advisers, academics, journalists and think tank experts, along with Labour mayors, councillors and MPs".
Their task, according to MP Jon Cruddas, a Labour Together stalwart who announced the publication on Labour List, was to discuss Labour's political renewal via 10 working groups and 40 webinars, from which they produced more than 50 papers.
The Covenant, explains Cruddas, is "a concept for renewing Labour's political philosophy, political economy and statecraft. A covenant is an agreement between government and governed, based on reciprocity. It is a way of making political relationships and exercising consensual power that is consolidated in legitimate and sovereign institutions."
The report sets out "a plan for the reconstruction of the national economy across the UK," he says. "It includes repairing and updating the 'everyday economy'; reforming the central state and the union of the UK; creating strong local economies and communities; and mobilising resources to promote geo-political interests in foreign, environmental, trade, defence and security policy.
"This will require a new model of economic growth and social and economic development that is both state-led and from the bottom-up."
'A new political era'
Among its numerous proposals are regional banks; a national system of apprenticeships; partnerships between unions, employers and governing authorities; employee representation in corporate governance; a new type of immigration system; and tax reform to prioritise asset wealth rather than income.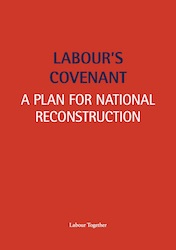 "National reconstruction will prioritise work and wages, families and local places," concludes Cruddas. "The country is entering a new political era. Labour's Covenant sets out how Labour can begin renewing itself politically, drawing on its own history and traditions."
The report builds on Labour Together's 2019 General Election Review, which called for a "big change economic agenda rooted in people's lives and communities". Combined with the 'values' of family, work and community, this "could bring together Labour's liberal metropolitan support and former pro-Brexit Labour voters", it said.
Labour's Covenant is the group's attempt to set out that agenda, "to outline a new approach to Labour politics for the coming decades", as author Jonathan Rutherford puts it in the introduction.
Among those who contributed to the process were Labour peer Maurice Glasman, Labour MPs Shabana Mahmood, Lisa Nandy, Rachel Reeves, Steve Reed and David Lammy, plus numerous commentators and academics such as James Meadway, Geoff Mulgan, John Tomaney and Sunder Katwala.
Others can now join the discussion via a series of five online webinars running through February and March. You can see the dates and register for these here, where you can also read some of the many papers on which the report is based.
—-
Find out more about Labour Together here.
Labour's Covenant:  A Plan for National Reconstruction can be downloaded here.