Campaign group Compass has called on the Labour Party's central office to stop the "spurious and factional dismissal of talent and breadth" in its current round of candidate selections, a process that's seen "favoured candidates of the leadership waved through" while others are blocked or penalised.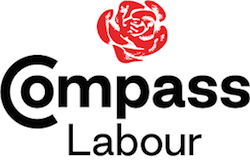 In an open letter to Labour general secretary David Evans, Compass director Neal Lawson laments how the Party's central office is narrowing the range of political candidate choices available and in the process "weakening our democratic culture".
"Especially in an age of chaos and poly crises, politics needs openness, challenge, imagination and creativity, things that can only come from diversity, collaboration, and pluralism," says Lawson. "Frankly, a cohort of identikit and unchallenging politicians is not going to help Labour cope with the chaos and complexity of what lies ahead.
"Dramatically narrowing the range of candidates eligible for parliamentary selection on increasingly spurious grounds will not help Labour win office or transform the country."
Lawson refers to cases where "even soft left" candidates have been targeted while in Bury South, for example, "a former Tory MP who defected to Labour, has been waved through the whole trigger process with no local democratic decision making at all".
"If allowed to continue [this] will narrow the vision, experience, and views within the Parliamentary Labour Party (PLP) in ways that are concerning – rewarding and promoting only those who agree with the leadership politically and closing the space for new and different ideas, and fresh thinking" he writes.
"Without challenge, even well-intentioned people start to make mistakes. Small cliques never work. This has been seen before, in Labour in terms of leadership control from Blair to Corbyn, and it leaves lasting damage to the way people see the party and Westminster politics in general…
"The idea that one faction in one party – be it left or right – can surmount the complex challenges and opportunities of the 21st century and impose a future is a non-starter…
"Labour must be a beacon of the best democratic structures and cultures. This spurious and factional dismissal of talent and breadth needs to stop – not for the good of the left, nor the right if the tables are turned – but for the good of a Labour or Labour-led government to win and govern successfully."
You can read the full letter and add your signature here.
—-