The ever louder debate over the European Union is hampered by confusion and misunderstanding about state sovereignty, says WILL BROWN. The left is often befuddled itself which does nothing to help it confront the real issues.
In a recent letter to the Guardian, Keith Hayward introduced a welcome dose of clarity and precision to the debate over Britain's relationship with the European Union, arguing that there is a great deal of confusion about what sovereignty means.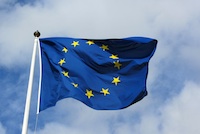 As he explains, there is a clear distinction to be made between sovereignty and autonomy, one that is vital if we are to assess the rival claims of the 'Brexit' and 'Remain' camps, and the implications of EU membership, particularly for the left. Unfortunately, most commentators, the media and indeed our elite-educated politicians seem unable to understand this.
Hayward notes that sovereignty is both a political and a legal term, whereas autonomy is a more pragmatic, realpolitik idea.
Sovereignty is fundamentally about the location of authority – where does the ultimate right to rule over a given territory and population reside? This involves both an 'internal' dimension (recognition of that right from the population of the state concerned), and an 'external' one (recognition by other, foreign states and actors).
Recognising a state as sovereign means that ultimate legal authority lies with the state – the 'right to decide' on its laws, to sign an international treaty, to go to war, to decide how to vote in the United Nations – and that no external authority is superior to that.
The very fact that it is the UK that has the right choose whether to join or leave the EU, indeed the very fact that we are now making that decision in a referendum, confirms that sovereignty. No-one, no EU member state, EU Commission, nor other legal authority is currently questioning that 'right to decide'.
However, there are a number of complicating factors here.
First, because ours is a liberal democratic state, this right of the state is subject to the will of the people who give their assent or otherwise through elections, or in this case, a referendum. The exercise of sovereignty by governments of liberal democracies is therefore subject to some level of popular control, however imperfect the systems giving expression to that popular will may be.
Secondly, states can and do voluntarily 'give up' aspects of sovereignty to international organisations and through international agreements. Sometimes this is known as 'pooling' sovereignty. In most cases this is done in order to achieve some aim, such as trade liberalisation or collective defence and security. The EU is probably the most extensive and complex example of pooled sovereignty.
Often it is these kinds of actions – agreeing to set up and abide by the World Trade Organisation trade rules, say, or to join the EU and abide by its commercial or labour regulations – which leads people to argue that sovereignty has been 'lost'. However, what they forget is that such actions are taken voluntarily, they are sovereign decisions of the state concerned, and they can be reversed – we can choose to leave the EU.
Room for manoeuvre
The issue of autonomy is very different. Autonomy is not about the right to take decisions – the location of authority – but about what choices are open to a particular state, its 'room for manoeuvre'. These might be choices about macro-economic policy – can the state choose between austerity and anti-austerity policies, for example, and what are the costs and benefits of each course of action?
Such choices – the state's autonomy – might be limited by the resources it can draw on or by the international commitments it has previously agreed to. If you are member of the Eurozone – as Greece discovered at great pain – you can't choose anti-austerity policies and remain in the Eurozone.
You can choose anti-austerity policies if you leave, but there may be enormous costs. Trying to decide a course of action within such a very restricted autonomy split Syriza. But it was the Greek government, sanctioned in elections and referendums, who exercised this (sovereign) right to choose between these admittedly unattractive alternatives.
For the UK, issues such as immigration pose similar choices. The UK has the right to choose to block immigration from EU countries but it can't do that without leaving the EU. Its autonomy, or room for manoeuvre, is limited by its membership of the EU.
However, regaining autonomy over this issue by leaving, means potentially huge costs in other areas – loss of trade access to the EU being a major one. Crucially, though, this is not an issue of sovereignty, it is about the costs and benefits of different sovereign decisions. Because the EU bundles up a whole range of such choices in one go, evaluating the impact of staying or leaving is very complex.
The third point in this triangle of related issues is power. Here I am limiting the definition of power simply to the ability of a state (or government of a state) to achieve particular outcomes.
Power defined in this way is different from autonomy. If autonomy is about the range of choices open to a government, power is about the ability to make those choices effective in terms of realising their aims. The UK might have the autonomy to choose to restrict migration if it were outside the EU, but it may not have the resources to make those restrictions effective, to actually block immigrants from coming here.
At the moment we can call on the co-operation of EU member states – France at Calais, Greece in the Mediterranean – to help block immigration. If we leave the EU we might not, and we might in fact have less power in this sense. To take another example, the US is the most powerful state on the planet by most estimations but even it struggles to achieve control over migration across the Mexican border.
Connections
This leads us to some of the connections between these three terms. First, the more power a state has, generally the more options will be open to it – that is, it will have greater autonomy. A rich country with large amounts of inward investment, vibrant export sector and healthy balance of payments will most likely have more macro-economic choices than a poor country with limited exports and few other sources of earning foreign exchange.
However, limitations of power – a limited ability to achieve particular outcomes – is a key reason why states might choose to pool sovereignty and restrict their autonomy. This is because they might be able to achieve something by acting collectively that they cannot by acting alone. They will be less autonomous (because they are restricted by whatever agreement they've signed up to) and will have 'given up' some areas of decision making, but they may (collectively) be more powerful as a result. In some ways the EU is a huge and multifaceted experiment in doing just this.
Climate change is another good example. States are pretty much powerless to combat climate change individually. They could achieve something by acting collectively and have spent decades trying to agree how to do so. But in doing so they will restrict their autonomy because they will be committing to limit certain kinds of actions, such as burning fossil fuels. The costs of these limitations are potentially large (in the short run at least), hence the difficulty in reaching agreement.
So where is the left in all this? Why should these distinctions matter to the left?
Sadly, it is not just the Ukippers and the 'swivel-eyed loons' on the right who are prone to confuse issues of sovereignty, autonomy and power. The left is too, and has traditionally blamed everything going, from the EU to the International Monetary Fund to multinational corporations and international trade agreements for a loss of 'sovereignty'. In pretty much every case they should be talking about the costs and benefits of a loss of 'autonomy', and how these might affect the ability of a government to achieve a particular outcome.
Interestingly, a key factor in the Labour Party and the trade unions' shift in attitudes towards the EU in the late 1980s and 1990s, was that they welcomed the restrictions it placed on the autonomy of the UK government. This was true in respect of EU labour regulations (such as the working time directive), the social charter (from which John Major negotiated an opt-out and which Tony Blair later signed up to), and environmental regulations.
This view still holds sway – John Harris noted in the Guardian that he was voting to 'remain' in part because membership put a break on the UK becoming a 'neoliberal hellhole'. Others in the trade unions, the environmental movement and development NGOs, regard the EU in a similar vein.
Harris also draws attention to the 'power' question identified above: the power of any left government to restrain international capital will be very limited unless it is exercised collectively with other nations and we'll need something like the EU to do this. This argument has become much weaker in recent years as the 'social' aspects of Europe have been eroded by the drive towards a neoliberal, pro-austerity pro-competition agenda.
The Eurozone's strangulation of the democratic will of the Greek people hardly augurs well for left social democracy inside the EU. Yet would leaving be better?
The choice here is whether a long-term strategy of seeking to be part of a progressive shift across the EU is better or worse than leaving. Speculation about either option must be tempered by recognition of the bleak prospects for either a UK- or EU-wide shift to the left.
Thinking through these and other options and choices is not helped by confusing the issues of power and autonomy on the one hand, with sovereignty on the other. The better we understand the difference and the relationships between sovereignty, autonomy and power, the clearer our political judgements can be.
—