To help stimulate debate on the way forward for the left, HARRY BARNES has produced the following wish-list of priorities for democratic socialists. We welcome your thoughts and responses in the comments section below.
1. Tackling climate change and contributing towards saving the planet.
2. Seeking an end to world-wide pollution, such as that created by the production and dumping of plastics, and clearing up the mess.
3. Participating fully in overcoming deprivation, starvation, major conflicts and oppression in many of the world's poorer areas.
4. Controlling and removing the exploitative powers of the world's major financial institutions and trading companies.
5. Adapting modern technology so that it advances serious discussion, intelligence and democratic understanding.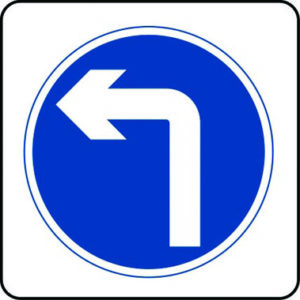 6. Tackling deprivation among the working class due to the collapse of industries such as coal, cotton, steel and manufacturing in which workers had come to enjoy some collectivist interest and mutual support, including from the labour and trade union movement.
7. Recognising the need for life-long education to enable people to benefit from the positive possibilities of modern technology while sharing lifetime experiences in supportive communities.
8. Building an integrated society in which people from different racial, ethnic and religious backgrounds are drawn together to develop common social bonds.
9. Tackling housing needs and reversing the loss of social services such as youth services, via adequately funded local government.
10. Shaping parliamentary democracy and constitutional arrangements that enable people to engage in serious and mutually respectful forms of dialogue and debate.
11. Dealing better with passing problems such as Brexit, where the Labour Party has missed an opportunity to work for an improvement to Theresa May's deal,especially by tackling the problem of the backstop arrangement for Northern Ireland.
12. Accepting that in many cases the above goals will only be reached gradually and with persistence as we seek to overcome the strength and extensive world-wide power of capitalism and more reactionary forces.
In pursuing the above objectives we need to remember the following words from Clem Attlee (as recently quoted by Lisa Nandy): "Socialists are not concerned solely with material things. They do not think of human beings as a herd to be fed and watered and kept in security.They think of them as individuals co-operating together to make a fine collective life. It does not demand submission and acquiescence, but active and constant participation in common activities."
——
You can read more of Harry Barnes' ideas on his blog, Three Score Years and Ten.