Hope not Hate has published a new podcast on the fight to defeat fascism in post-war Britain, focusing on the 43 Group that took on Oswald Mosley's followers in east London.
'We Fight Fascists – The 43 Group and Their Forgotten Battle for Post-war Britain' is the latest edition of the campaign group's fortnightly podcast.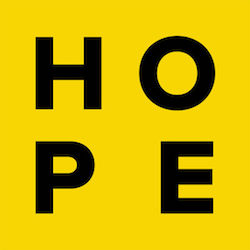 It tells the story of Second World War Jewish ex-servicemen who returned from the battlefields of Europe to find antisemitism was still a major problem in parts of Britain, including the diverse communities of east London and beyond.
Incensed by the memory of war and with the revelations of the holocaust still fresh in their minds, some decorated war heroes and rebellious youths set up the 43 Group and pioneered an unconventional form of anti-fascist activism that made it difficult for Mosley to rebuild his movement.
Featuring an interview with author and filmmaker Daniel Sonabend on Ridley Road in Dalston, described as the epicentre of the struggle, the podcast comes just a few days before Holocaust Memorial Day on 27 January.
Previous Hope not Hate podcasts have focused on the return of race science, the crisis of Islamophobia in the Conservative party, and investigations into the violent far right, among many other topics.
"It brings you an unmatched exploration into how the fight against hatred has played out across history and an insight into how fascism is presenting itself today," says Hope not Hate's CEO Nick Lowles.
"We have interviews with world renowned authors, researchers and political figures who provide intimate digestible detail on the fight against fascism."
You can listen to the 43 Group podcast here.
The group's review of 2019 is here.