Once the labyrinth of the Labour's nomination process has been navigated, the membership still faces some difficult choices about the future direction and leadership of the party, says WILL BROWN.
Rules changes that emerge from factional battles are rarely without fault, and often do not work out in the way some might hope. But the constitutional changes agreed at the 2018 Labour conference on the process for nominating and electing party leaders are a mess.
The previous process for electing a leader was comparatively simple – nomination by MPs followed by one person one vote among the members – even if there was room for debate over the nomination threshold, cut-off dates and the role of registered supporters.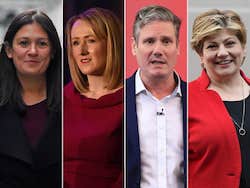 The Labour left, led by Momentum, pushed for a 5 per cent threshold to curtail the power of MPs and ensure future left-wing candidates could make it on to the ballot paper. Many rightly argued that this was going too low. After all, do we really want a parliamentary leader unable to get more than 10 MPs to back them? Others – MPs and, in particular, the unions – then weighed in.
The compromise arrived at via the usual murky conference processes duly delivered a higher threshold – 10 per cent of MPs – but added that candidates also need the backing of either 5 per cent of affiliates (according to the total membership of affiliated unions and socialist societies), of which two had to be unions, or 5 per cent of constituency parties (33 out of the total 648 CLPs).
Following the law of unintended consequences, this has actually made it more difficult for candidates to be nominated. The whole process, which in 2016 took just nine days, now stretches out over a month to allow sufficient time for CLPs to meet and conduct formal nomination ballots.
Union power
Far more worrying, it has given the unions vastly increased power to act as the gatekeepers of leadership elections – a role they have never had previously.
Now candidates are required to get nominations from two of the 10 affiliated unions, although there is no way to acquire the necessary 5 per cent of affiliate membership without the support of at least one of the big five. Only Unite, Unison, CWU, GMB and USDAW have enough members to get candidates over the line.
In the current election, union nominations have mostly been made by union executives, or sub-groups of those executives, with little or no consultation with members. As with party conference, the big union executives continue to exercise a tight grip.
This laborious and undemocratic process has already seen Clive Lewis, one of the boldest and most energetic candidates, fail to progress. Although he seemed keener to flag up policy and strategic ideas than seriously challenge for the leadership, Lewis provided more substance in the early stages of the contest than the other candidates combined. He was the most forthright in calling for more democratisation of the party, possibly due to his own ex-communication from the Corbyn inner core.
As Michael Chessum put it in the Independent, to have democratic socialism "you can't forget the democracy bit". There needs to be an end, he argued, to the "kind of left wing Blairism" that came to characterise the party under Corbyn – "good at knocking on doors, stitching up committees and parachuting candidates, but bad at building a mass movement".
The new hurdles may yet see Emily Thornberry excluded from the contest too after she only just scraped through the parliamentary stage. In one sense this is surprising given that Thornberry has been an impressive front bench performer on foreign affairs and shown an independent, and in many ways far better calibrated, approach to foreign policy than Corbyn.
But she is now in a rather desperate struggle to gain enough CLP nominations having attracted doubts from centrists over her support for Corbyn, and from Corbynites due to her open support for remain. Whatever one's views of Thornberry personally or politically, one has to have some sympathy with her view that Labour members should at least have the option to vote for her.
Keir Starmer has taken a somewhat surprising early lead thanks to an anti-Brexit stance that's popular with the overwhelmingly remain-voting members and his safe, 'electable' profile. Conscious of his association with the establishment, he has worked hard to reinforce his left credentials. His campaign launch video emphasised his work over several decades in providing legal representation to high profile radical causes, such as McLibel, Shell Brent Spar, the miners, poll tax protesters, and many others, and he has stressed the need not to 'over-steer' away from Corbyn's platform.
Women of calibre
However, the idea that Labour yet again picks a man as leader over a woman is somewhat depressing, especially at a time when there has been such a growth in the number and calibre of women at the heart of Labour politics, and when, for the first time ever, we have more women Labour MPs than men.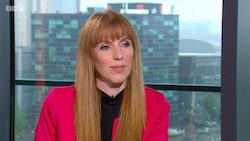 In this light, the deal between Rebecca Long-Bailey and Angela Rayner, a low-rent, left-wing re-enactment of the Granta deal between Blair and Brown, is regrettable, for it robs members of the chance to vote for a potentially more convincing option than Long-Bailey.
Aside from questions about her electability, Long-Bailey has so far failed to ignite much passion among members who are not die-hard Corbynites and her media appearances have been as lacklustre after the election as they were during it. The now infamous '10 out of 10' she gave for Corbyn's leadership betrayed both a lack of critical judgement and an inability to spot a media trap when she encounters one.
After a faltering start when, other than John McDonnell, she failed to secure fulsome support from some factions in the outgoing leadership clique, she has since been bolstered by inevitable endorsements from Unite and Momentum.
To secure the latter, Momentum ran a consultation worthy of eastern bloc communists. Rather than allowing Momentum members to nominate any of the candidates, they were allowed only to agree or not with the ruling national committee's decision to back Long-Bailey and Rayner. Clearly, confirming their leaders' wise decision was the only choice Momentum activists could be trusted with.
No glory
Nor are the unions covering themselves in democratic glory. Complaints were made about Unison's backing of Keir Starmer, a decision taken by its Labour Link committee without consultation with the union's Labour-registered supporters. Only TSSA is conducting a ballot of members to gauge their views, while other unions left it to their national executive committees to decide, again without consultation with the Labour-registered members and in some cases, it seems, with the input of non-Labour supporting executive members.
If rumours are true that Len McCluskey might step down in June, they are welcome indeed. The prospect of ejecting the Unite-backed 'former' communist cabal of Seamus Milne, Karie Murphy and Andrew Murray, and the culture of "loyalism, bullying and an intolerance" they developed, has to be one of the main positive outcomes to hope for from the leadership election.
In her favour, many trumpet Long-Bailey's role in devising the Green New Deal – one of the stand-out successes of the Labour manifesto – but its fate is not dependent on her becoming leader as other candidates strongly back this part of the policy platform. Her demand that other candidates commit to preserving all of Labour's nationalisation plans is more divisive and betrays a tendency to see the manifesto as some kind of holy writ not to be tampered with.
The final candidate, Lisa Nandy, has impressed many with her contributions early in the campaign when she gave Corbyn and others a lesson in how to handle an interview with the BBC's Andrew Neil.
Despite being on the leave side of the Brexit debate, she has nevertheless shown a more critical understanding of the failures within the party and has experience of developing policy on communities and the regions, which others lack. Her condemnation of factionalism and sectarianism, and of the party's failures over anti-Semitism, are welcome, as is her more developed sense of where Labour has gone wrong. She has shown a concern for the crisis in small towns and high streets that Labour has lost connection with, and has some ideas about how to respond.
Some on the left dismiss Nandy as too tainted by disloyalty to Corbyn, as they rather obsessively trawl through candidates' voting records to identify signs of ideological impurity or disloyalty to the Corbyn project. Such backward-looking endeavours can only divert our focus away from analysis of Labour's long-term crisis, the manifest failures of the past four years, and the strategic vision for renewal the party now needs.
Time will tell whether any of the candidates can convincingly meet these challenges. It is important for the rest of us to have an open debate, one that is comradely and productive, honest about the failures we have endured and the challenges we face.
—-
See also: 'Recovering from Labour's Election Trauma', by David Connolly.
Click here to take part in Labour Together's review of the election campaign.