A new website has been launched by ILP and Labour movement historian Ian Bullock to highlight his decades of work examining the relationship between socialism and democracy in Britain.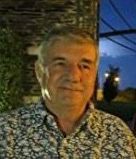 The site showcases Ian's research and writings over more than 45 years when he has published at least five books, plus numerous articles and papers, on what he calls "a question both fascinating and important – the relationship between socialism and democracy in Britain".
Those books include Sylvia Pankhurst: From Artists to Anti-Fascist in 1992 and 2017's Under Siege: The Independent Labour Party in Interwar Britain, as well as his most recent book – The Drums of Armageddon: British Socialists and the Outbreak of War July-December 1914, published last April.
Of his approach to socialist history, Ian writes:
"It has long seemed to me that some people on the Left who take any interest in history seem often to be motivated more by a search for 'correct' policy and to identifying those who behaved in what they think was the 'right' way than in attempting to understand how and why events came about the way they did and exploring the thinking and the feelings of those on all sides of the debates and conflicts which contributed to this.

"My intention is always to try to help us all to understand how people came to the conclusions they did, what they actually believed, and why they acted as they did. The mentality that insists on sitting in judgement on the past obstructs rather than enhances our understanding of it."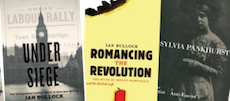 As well as writing for Chartist and Socialist History, Ian has been a regular contributor to the ILP website over the last 10 years, reviewing works of ILP history and writing articles relating the debates of today to lessons from the Labour movement's past.
You can find a number of his ILP website articles here.
—-