CHRISTOPHER OLEWICZ examines an inside account of Preston Council's much-hailed 'model' for local development, and casts his mind back to the 1980s when his own local authority tried to resist the march of Thatcherism with bottom-up regeneration and municipal enterprise.
Among activists on the British left, two of the foremost economic policy ideas of the present day are the Universal Basic Income and community wealth building. It is regularly asserted that these are ideas whose time has come.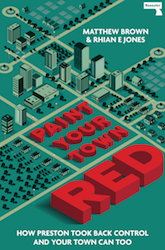 Maybe, however, it is more accurate to say that their time has come again. The idea of a basic income has been discussed in Sheffield for more than a hundred years, at least since Sheffield radical Edward Carpenter speculated on the impact of a guaranteed income in 1897. In the United States the Nixon administration almost passed a Basic Income Bill in the late 1960s. The ideas behind community wealth building are not entirely new either, as shown by the experience of Sheffield council in the 1980s.
There's no doubt both notions have enjoyed a resurgence in recent years. In the case of community wealth building that's largely due to the progress made by Preston council in reinvigorating its local economy. How it's done this is neatly summarised in Paint Your Town Red, a valuable publication written by the Labour council's leader Matthew Brown and writer Rhian E Jones, co-editor of Red Pepper.
If Paint your Town Red has a weakness, it is in its title. Indeed, the authors themselves state that community wealth building can "cut across political partisanship". This is true: it's not hard to imagine some Conservatives and Liberal Democrats are receptive to the idea of supporting local businesses instead of multinationals and keeping wealth in the local area.
Preston's community wealth building agenda is a set of loosely related development strategies to stimulate "collaborative, inclusive and sustainable economic growth with a focus on preventing a leakage of wealth to organisations that otherwise have no connection to the local area". These strategies were built initially around the notion that permanent local economic assets – 'anchor institutions', such as the council, universities and local hospitals – should procure as many of their services from local companies as possible.
Using these sites of permanent economic demand, community wealth builders seek to increase democratic control of the local economy by creating worker co-operatives and community institutions to service them, thereby encouraging the 'anchors' to buy more of their services locally. Why should school meals, for example, be purchased from a multinational corporation and not a local co-operative?
The authors point out that community wealth building is a flexible idea. Some local authorities might bypass procurement initiatives and concentrate on community ownership and management of local resources. The ultimate aim remains the same, however, to reduce economic and social inequality, and to create good jobs with stable conditions and decent wages.
Taking back control
In areas where co-operatives are used, ownership of the local economy can be broadened, insulating it from the whims of the government of the day. This, says Brown (pictured below), is the real meaning of 'taking back control'.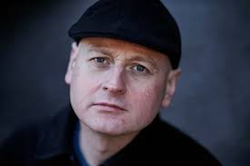 The challenge of community wealth building is getting enough 'buy-in' beyond councils and think tanks. A lack of free time for political commitment, a reticence among some councils to cede power to the community, and the failure of previous attempts to undertake initiatives that challenge central government orthodoxy, are all reasons why authorities might be reluctant to experiment. It's also a strategy that takes time to implement, requiring stable leadership over a number of years.
The success of Preston council shows it can be done. Local authorities can support grassroots projects and local businesses by redirecting funding, offering training opportunities, and experimenting with social enterprise and co-operative development. Importantly, Preston has shown that councils can proactively consult with residents about their priorities.
There is plenty of scope to be ambitious too. A community wealth building approach could lead to creative solutions to crises in local housing supply, for example. Progressive procurement, community banking, co-operatives and other initiatives can help create innovative new businesses that are locally based and employ local people. If no local businesses exist to bid for a public contract, why not support a new co-operative to fill the gap, and stimulate more co-operatives by providing education and business planning sessions?
Preston has done just this. Link, for example, is the UK's first educational psychologists' co-operative; The Larder is a healthy cafe and cooking academy offering catering services; the Preston Digital Foundation is a media co-operative specialising in digital transformation; and Northwest Black Cabs, is a co-operative of local taxi drivers. Care, construction and education co-operatives are at the development stage.
The key to the Preston model is co-operation. Its success stems from its status as a shared endeavour between several organisations and individuals, all of whom are contributing ideas, energy and expertise to the task of creating a strong local economy that works for the majority of those it represents.
Bottom up
Much of what is described in Paint Your Town Red will sound familiar to many people in Sheffield. It is almost 40 years since Building from the Bottom was published as a Fabian pamphlet. Written by then city council leader David Blunkett and strategy officer Geoff Green, it summarised Sheffield council's alternative economic strategy to Thatcherism in the early 1980s. Re-reading it now raises some important questions: why did the strategy fail?; has its failure haunted the council since?; and does it prove that community wealth building cannot work in Sheffield?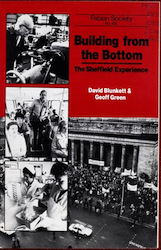 In essence, the council under Blunkett became a tool to stimulate economic innovation, focusing on "setting up … small scale demonstration projects to test new goods and services to tackle unmet needs". Regeneration had to come from the bottom, not the top, from the "collective imaginations" of local people working with the support of council staff.
Building from the bottom also meant creating worker co-operatives. In 1981, the council sent a delegation to visit Mondragon Co-operative in Spain's Basque region and to learn how their local authority had stimulated a co-operative economy. Mondragon at the time had created 17,000 jobs in 25 years in the modern manufacturing sector.
Sadly, there were few similar successes in Sheffield. In 1982, Traffic Systems won its first major contract with South Yorkshire County Council to maintain traffic light control units, breaking the "stranglehold of big firms who had previously charged twice or even three times as much for the same service". But the MONS co-operative, which made domestic dehumidifiers for damp council houses, never took off.
The Thatcherite alternatives to Sheffield's strategy – Enterprise Zones and Urban Development Corporations – were essentially funding lotteries, ways of bribing "large-scale enterprises to move to Sheffield rather than somewhere else". "The billions poured into the private enterprise begging bowl enabled companies to make massive profits without any net gain in employment," Blunkett wrote.
In the 1990s, much European Union money had similar effects, as might the current Tory government's Towns Fund and Levelling Up initiatives. Such funding has always been welcome but in reality these schemes have never solved the problem of underemployment among families who previously relied on heavy industries for work.
Municipal enterprise
Helen Jackson's People's Republic of South Yorkshire provides a more recent reflection on the Sheffield experience in the 1980s and '90s. Jackson, a former Sheffield councillor and MP for Hillsborough, describes the municipal enterprise strategy that arose out of the success of Blunkett's Elderly Person Support Units, informed by three key strategy papers – Towards a Social Policy, Alternative Economic Policies, and Implementing a Local Economic Strategy for Sheffield.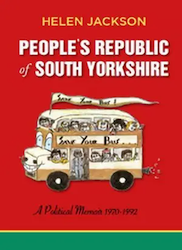 Two council groups were formed to turn the ideas in these papers into reality. The first, the Economic and Employment Group, chaired by Bill Michie, aimed "to create employment by identifying the needs of Sheffield people and examining new ways in which they may be met by local skills and productive capacity including municipal enterprise, co-operatives, and planning agreements".
The second, Social Strategy, chaired by Alan Billings, sought to "guide the local authority's work in the general direction of positive discrimination and by linking traditional departmental provision [to] co-ordinate the direction of resources to meet political objectives".
The worsening economic situation soon prompted the creation of a separate Employment committee, co-ordinated by John Bennington from Warwick University, which set out to alleviate the worst effects of unemployment by encouraging effective training in new skills, stimulating new investment and diversifying job opportunities in the city. It also aimed to explore new forms of industrial democracy and co-operative control over work.
Jackson outlines various initiatives undertaken or supported by the council in these areas, including a Centre Against Unemployment and the Autoways Building converted into a cinema, Red Tape Studios and the Sheffield Archives.
In the end, much of the impetus for Sheffield's independent strategy was undermined by the 1984 Rates Act, which Jackson claims "effectively abolished the idea of independent local authorities, democratically elected on a regular basis". It was, she says, "a high-handed, undemocratic proposal of historic significance from which local government has never recovered".
Jackson describes the impact of the Act on councillors' morale and their willingness to resist the Thatcher government. "Council members believed that a further fight would inevitably end in defeat," she writes. Although the council did undertake some initiatives after the Rates Act, such as the Heat and Power project and the World Student Games, these failed to "translate equality policy into action".
"The phrase 'cranes in the sky' emerged as a key aspiration to show pride in the city and keep some dignity," Jackson explains. "It was a way of rebuilding confidence, but the bold emphasis on people-led progress towards a fairer society, driven by the belief that what was good for social progress and equal opportunity would help the local economy thrive and vice versa, became more hesitant and muted."
Certainly, there is a feeling that the council should refrain from directly stimulating employment. Like many other cities, Sheffield council has relied on attracting businesses to invest locally, which is great as long as you are the city a company choose. Jobs created by these companies tend to be highly skilled, and largely filled by university graduates. In all areas, high-tech jobs are seen as the future of work.
Lessons for Labour

Jackson draws a number of lessons from her experiences in the 1980s and early 1990s.
Pots of EU money, such as European Social Fund (ESF) and the European Regional Development Fund (ERDF) were highly useful, but had their drawbacks in Britain where the management of regeneration was more centralised than in regionalised countries such as Germany. In the UK, funds became "more focused on remedial work to physical infrastructure than supporting people in social need".
Direct labour can be enormously beneficial. The building of Sheffield City Hall in the 1930s created 120,000-man days of work for the unemployed, while in the 1980s Sheffield council was the largest employer in the city with more than 30,000 people on its books. Employing direct labour made it possible for the council to offer education and in-house training to boost skills, giving people better job opportunities in the future.
Local authorities are much more capable of staying in tune with their communities than central government. They can speak with greater clarity about their goals, are more invested in community development, and can be more open. David Blunkett, Jackson writes, "brought clarity into the message that a fair and equal society was the goal". Every council employee was encouraged to be an ambassador for the council and its reforms.
Education is a lifelong process and there is an urgent need to reinstate lifelong education and training. "Post pandemic, we need to encourage the development of a new economy based around care," she writes, "and local councils are best place to provide quality services and a good return on investment." A quarter of advertised job vacancies in Sheffield last year were digital roles. How many went to people from Sheffield?
The Conservatives have created a one-dimensional society in which the centre holds all power. This is not a small state, it is an all-encompassing state that relies on the fiction that the centre can cure all problems.
There is an important role to be played by local authorities in solving the problems of the future, but whether the Labour Party can grasp this reality is far from certain. There are some signs it is trying. In November 2021, for example, Labour leader Keir Starmer announced a new skills advisory panel – one that would include David Blunkett.
Meanwhile, Blunkett himself has warned the party that voters in former industrial areas "don't want to be patronised by people saying what they are going to do for them from above. They want to actually see something happening on the ground. The Tories have recognised this very cleverly and have been smart in being able to translate 11 years of levelling down into the promise of levelling up."
The challenge for Labour is how to deliver the promise of community wealth building for all people.
—-
Christopher Olewicz is a historian and director of Principle 5: Yorkshire Co-operative Resource Centre based in Sheffield.
A slightly longer version of this article was first published in the Sheffield Co-operator newspaper, published by Principle 5.

Paint Your Town Red: How Preston Took Back Control and Your Town Can Too by Matthew Brown and Rhian E. Jones was published by Repeater Press in 2021.
Building From the Bottom: The Sheffield Experience by David Blunkett and Geoff Green was published by the Fabian Society in 1983.
People's Republic of South Yorkshire: A Political Memoir 1970-1992 by Helen Jackson was published by Spokesman Books in 2021.