The ILP is hosting an online public discussion on proportional representation on Tuesday 28 February featuring Open Labour's Ralph Berry, a Labour councillor on Bradford City Council.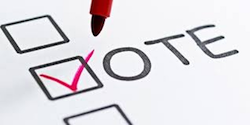 A 'socialist case for PR' has been gathering support across the left, and wider, for a number of years and the majority of Labour members and constituency parties now support a move to PR for parliamentary elections.
The case for change was summarised in an article for the ILP last year by Open Labour's Jacqueline Taylor, who wrote that "PR is an important demand that all socialists should support. As democratic socialists, we do not want to abolish the gains of the current 'bourgeois' democracy – free elections, rights to assembly, free speech, and so on – but to build and expand them under a socialist democracy. Under First Past the Post this is not possible."
Others have argued that debates around PR alone are too narrow, that the issue needs to be discussed within a broader context including more widespread constitutional reform, the future of the United Kingdom and devolution.
Will Brown outlined some of these debates last August in his review of a paper written for Compass and Unlock Democracy by former Labour MP John Denham.
The meeting will provide an opportunity to hear the socialist case for PR, to ask questions and to discuss many of the wider and related issues of constitutional reform and UK democracy.
Reserve your place at the meeting via Eventbrite.
—-
'The Socialist Case for PR' by Jacqueline Taylor is here.
'Labour & the Constitution' by Will Brown is here.