With voting now closed and the result imminent, DAVID CONNOLLY reflects on the Labour leadership contest and the tough decisions faced by Party members.
We are near the end of the over long Labour leadership elections which in recent weeks have been overshadowed by the coronavirus crisis. Faced with the realities of a deathly pandemic, the significance of who wins and who loses doesn't feel quite as important as it did just a few weeks ago.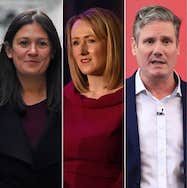 Nonetheless, the Labour Party has a key role to play in holding the government to account for its flawed handling of the crisis, pressurising it to ensure the promises made to workers are delivered, and checking that the drastic powers taken on by the state to restrict movement are properly monitored.
Attending a crowded hustings meeting in Durham on 23 February, it was difficult to discern too many differences between the leadership candidates. Over 100 questions were submitted from a 300-strong audience and the candidates' responses (in no way could the event be called a 'debate') were respectful of each other with little in the usual way of personal point scoring.
All three leadership candidates said they would be willing to serve in each other's Shadow Cabinet and all agreed the victor should be subject to democratic and critical scrutiny but should not have their legitimacy and credibility undermined from the outset, as regrettably occurred in 2015 and 2016.
The deputy leadership hustings were a little more fractious but still good humoured with the candidates seeing their primary role as enhancing the Party's organisational capability. Each stressed the importance of listening to local communities, and organising and campaigning on the issues that concern people at the grassroots.
Awkward task
No one seemed to think this approach might be politically problematic. It was all presented as a seamless process that poses no difficult choices for left-wing politicians, the presumption being that what 'the people' want is, if not 'socialism', then the next thing to it.
Unfortunately, nobody raised the possibility that a socialist leadership might face the awkward task of constructively challenging some popular assumptions on issues like immigration. Nevertheless, I came away heartened by the good nature of the meeting while, frankly, not much wiser about who to vote for.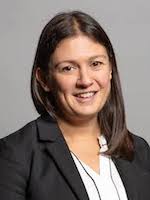 Lisa Nandy (left) has interesting things to say about the devolution of regional and local decision making, although when asked by the BBC's Andrew Neil at the start of the campaign how a Labour government would respond if a community voted for a return to grammar schools, she was unable to say. Reconciling localism and common national standards isn't always possible; you have to choose one or the other.
Keir Starmer is a Labour Party centrist, perhaps a Harold Wilson type of figure but without the natural cunning of the boy from Huddersfield. The 10 pledges in his manifesto recognise much of the shift in Party policy of recent years and could form the starting point for future developments in response to our rapidly transforming circumstances.
He could of course attempt to lead a generalised retreat back to the Blair and Brown era, although the underlying economics and politics of the present are now a world away from the 1990s and, if he did, he would have to be forcibly reminded of his own words and commitments.
Rebecca Long-Bailey promoted Labour's Green New Deal with gusto at the last election and she has an eye for detail that all effective leaders need. I heard her speak on co-operatives in Manchester a couple of years ago and she knew her stuff on what is a specialised subject, which has not always been the case with shadow industry spokespeople in the past.
If she won, she would undoubtedly come under ferocious attack from the media and dealing with that would be a huge challenge for anybody. But it's having Jon Lansman as her chief of staff in this campaign that is the major concern for me.
Left intolerance
Still undecided, the last political meeting I attended before the lockdown was to hear NEC candidate Jo Bird, twice suspended from the Party in recent weeks and twice re-instated, speak at a meeting organised by Jewish Voice for Labour in Newcastle on 11 March. I have known Jo since she worked for the Co-operative Wholesale Society some 20 years ago and have a high regard for her integrity, commitment and creativity.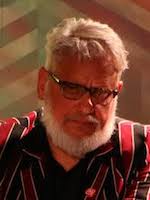 What transpired at the meeting confirmed what I had read elsewhere, namely that Lansman had pushed for her suspension because she had the temerity to stand against those on a centrally determined left slate deemed worthy of members' votes, as is her absolute right to do so. In a New Statesman article about 18 months ago Lansman claimed to be a reformed character but this latest episode fits with his long record of intolerance towards dissenters on the left, as experienced by the ILP during the Bennite period.
Lansman is already a central figure on the National Executive Committee and has sometimes been accused of running Momentum as his own personal fiefdom. In the event of a Long Bailey victory, he would become ever more powerful as her senior advisor and, in my view, his 'command and control' approach could do untold damage to the Party as a whole.
That is why, in the end, with no great expectations and I hope, no illusions either, I voted for Starmer as leader a couple of days ago. Angela Rayner got my vote in the deputy contest.
But, whatever the result on Saturday, all of us in the Party need to make this government accountable for its actions and inactions, leaders and foot soldiers alike. The urgency of the present demands nothing less.
—-
See also: 'Labour's Leadership Choices' by Will Brown, and
'A Glittering Forest of Christmas Trees', by Jonathan Timbers.
For a perceptive analysis of Momentum's role and failings over the last few years, see: 'What next for Momentum and the Labour left?' by Jamie Green.