In the third in our series on local responses to Covid-19, ANNE-MARIE GRAHAM reports from West Yorkshire where community groups are adapting fast to meet the needs of vulnerable people.
It's only a couple of months since major floods hit the Calder Valley and grants to householders and businesses are still being processed by the council and the Community Foundation.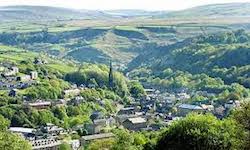 At that time, the upper valley voluntary sector and council swung into action, bringing much needed support to families and shopkeepers. Local town halls and libraries were immediately identified as hubs, and this process is helping now in the response to Covid-19 … although it is, of course, a very different situation.
There are many charities and volunteer networks in Calderdale but they have quickly had to design new ways of responding to support people with different needs.
What's clear is that any effective response needs to be very, very local. Most of us are tied to our immediate neighbourhood, working from home, generally keeping to the lockdown 'rules' and, if elderly or vulnerable, staying very close to home if not permanently in it.
I am 76 and my partner Dave is almost 80, so our horizons have shrunk rather. On a personal note, I am very grateful to my small local co-op where the staff have been valiant in encouraging safe use of the store and helping the elderly.
WhatsApp groups have pulled local volunteers together and many are helping those in need by shopping and delivering food or collecting prescriptions. We have a couple of 86-year-olds living alone on our street and we keep an eye on them and get shopping if needed.
What's also important, especially for those living alone, is that people do come out in the street and have a well-spaced talk and a laugh. Some of the kids have been decorating plant tubs on the street with rainbows or what they fancy, and when we go for a walk everyone stops for a regulation two-metre distance chat. I'm sure this helps people, especially the elderly and vulnerable, to feel a little less isolated.
It's not the same everywhere though. I've been made aware of neighbourhoods that are hostile to anyone walking into a street who doesn't live there, telling them to go away. It's definitely not my experience, but there is clearly a lot of fear around and, perhaps, such reactions reflect a belief that this virus comes from 'outside' – which can mean anything from 'foreigners' to someone from another street, even if they are not breaking any of the lockdown rules.
Local support groups
At a Calderdale-wide level there are a number of projects, big and small, that have adapted to the new circumstances and are delivering much-needed support to those in very real need. Some are working with the homeless, giving out takeaway hot food and basic necessity packages; some of the closed restaurants are cooking and delivering hot meals to NHS staff on their breaks; and some charities are moving their support online and working via telephone.
Calderdale Community Foundation quickly set up a Community Resilience Fund which had raised £110,000 by mid-April and is now giving grants to a range of local groups that support vulnerable people, including charities that work with homeless people and food banks that deliver packages to those in need.
There are also a couple of interesting projects making visors for local frontline staff and meeting all the necessary standards. One is based on a secondary school technology department, and one at a small business in Todmorden.
I have more knowledge of two other important local organisations that have adapted their ways of working to maintain support for clients.
The first is Calderdale and Kirklees Women's Centre (celebrating its 35th anniversary this year), which has adapted by allowing all staff to work from home. Online and telephone contact enables them to continue their much needed work with all existing clients.
In particular, they are maintaining their work on domestic violence, and remain open for new referrals. The current lockdown conditions have led inevitably to an increase in need in this area.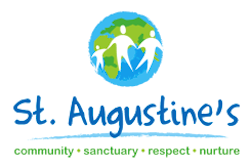 St Augustine's Centre is the main resource for asylum seekers and refugees in Calderdale. It is currently supporting more than 600 families, mainly in Halifax, who span 40 countries and 52 languages. They are refugees, asylum seekers, EU migrants and vulnerable people.
The core staff and a wide group of volunteers support them with food (free hot takeaway meals at lunch time plus food packages), plus advice on health issues, by collecting prescriptions, by interpreting and providing information, and with telephone or online housing support. Some of their English language tuition continues through online classes, while they continue to work with other organisations, such as Halifax Opportunities Trust and Himmat.
Meanwhile, Calderdale's (only just!) Labour controlled council seems to me to be doing a sound job under clearly very difficult financial circumstances. Their communication strategy is very effective. I receive their 'News Thread' once a month, which reports that:
3,900 business grant applications have been processed amounting to £43m
a home library service is available to all with a free book delivered to your door
food grants are being provided in combination with the Community Resilience Fund so food banks can make deliveries and respond to increased demand
waste and recycling collections are operating as normal with extra crews taken on to work weekends to catch up (such as, after the Easter bank holiday).
Struggling businesses
There is no doubt that businesses in this area, alongside many others of course, will face drastic losses. Childcare services are set to plummet and many were already struggling because government funding for two- to four-year-olds is far short of the real cost of good quality provision. If a large number go to the wall, this will have a serious knock-on effect on the ability of businesses to maintain and recruit staff, while drastically lowering many family incomes.
Many businesses are already adapting to big shifts in the economy, although taken together with the impact of flooding, the current crisis will inevitably mean many small enterprises are forced to give up, especially small shops and cafes, which proliferate.
Of course, there are always some who gain. The big supermarkets are doing pretty well. But the need for sound government initiatives to rebuild the economy has rarely been more vital. This applies, especially, to tax and incomes policies, local infrastructure projects, and above all to support for local government as it works to help people rebuild from the bottom up.
—-
See also: 'Coronavirus: On the Ground in Croydon', by Sean Creighton, and
'Coronavirus: Dronfield Still Blathering Despite the Lockdown', by Harry Barnes.