One of the founding members of the ILP and a leading suffragist is to be celebrated by a major exhibition and education programme in Nelson next year.
The Selina Cooper Project will be launched in 2021 thanks to a £50,000 Heritage Lottery Fund grant raised earlier this year by local volunteers Gary and Kevin Webb.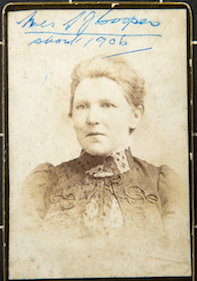 The project will include a wide-ranging display about the life and times of this important ILPer, plus workshops in school and colleges, and a booklet on her life made with help from students at the University of Central Lancashire.
The exhibition will be housed in Selina Cooper Hall, the main meeting room in Nelson's Unity Wellbeing centre, which was first opened as the Socialist Institute by Cooper and other ILPers in 1907. The project will include a friends group set up to look after the hall and its heritage in the future.
Born in 1864, Cooper worked as a millhand in the Lancashire town from the age of 11, and became involved in the struggle for workers' rights and representation, health care and education.
She went on to become the first woman to represent the ILP when she was elected as a Poor Law Guardian in 1901 on a joint ticket with the Social Democratic Federation.
She also joined the Women's Co-operative Guild and became a full-time organiser for the suffrage movement. In 1901 she was selected to present a petition signed by 30,000 female textile workers from Lancashire to the House of Commons. And in 1910 she was one of four women chosen to put the women's suffrage case to then prime minster Herbert Asquith.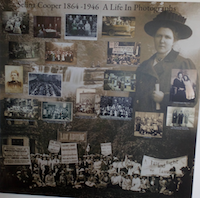 In 1917 she organised a march of more than 1,000 women through Nelson as part of a women's peace crusade. She also developed Nelson's first ever maternity centre, became a local town councillor and a magistrate before resigning from the Labour Party in 1930 over its weak stance against fascism. She died in 1946.
A blue plaque was mounted on her old house in St Mary's Street in 1996 and in 2015 she was the subject of a local play called 'Hard-Faced Woman'.
The opening of the Selina Cooper Project was delayed this year by the Covid-19 lockdown but the Webbs are confident it will attract huge interest when it finally becomes public.
"The town council has worked extremely hard, with the support of Gary and Kevin Webb, to secure this grant for such an historical cause," said town council leader Zafar Ali when funding was announced in February.
"Reviving the heritage connection with the ILP and the suffragist movement will be invaluable for the local community."
Although the launch event is postponed until next year, the project group has been busy preparing, according to Gary.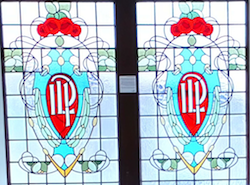 "We have just ordered 5,000 leaflets detailing our project and advertising the building," he said. "Through our facilitator, Charlotte Bill, we have plans to engage local college students, schools and community groups and are quite well advanced with this despite Covid restrictions.
"Further displays are well advanced too, and will be erected shortly on themes including conscientious objectors in World War One, the women's peace movement, and others."
The original Socialist Institute was created as a space for meetings, lectures, entertainment and education, with a lecture hall, reading room, meeting rooms, kitchen, bath and assembly room.
Among the many items on display there next year will be four replicas of its original ILP stained glass windows (pictured above), created by Gary Brierfield, and a recreation of the reading room complete with relevant books and an archive.
A second exhibition on the history of the Socialist Institute will be on display in the centre's café.
—-
You can read more about Selina Cooper's life here.