Open Labour has converted its emergency motion in solidarity with the people of Ukraine, passed at its AGM on Sunday 13 March, into a model motion for local Labour Parties to agree at their constituency meetings.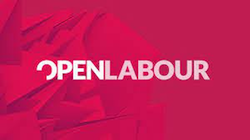 The Labour left group is urging members and supporters to forward the motion to CLP and branch secretaries and for passed motions to be sent to Keir Starmer, David Lammy, John Healey and Yvette Cooper. The motion (see below) states a CLP's support for Ukraine and argues for more to be done on sanctions, equipment and refugees.
MODEL MOTION: Solidarity with Ukraine
This CLP/branch condemns the Russian invasion of Ukraine as a crime of aggression under international law.
This CLP/branch believes Russian troops must cease fire and leave Ukrainian territory immediately.
This CLP/branch supports all sanctions currently imposed by the UK government on Russia and demands sanctions be escalated until Putin's government collapses. Russia bears sole moral responsibility for its invasion of Ukraine.
This CLP/branch supports Ukraine's right to self-defence, and to self-determination, and resolves to send a message of solidarity to Ukraine's armed forces and legitimate government led by Volodymyr Zelenskyy.
This CLP/branch expresses its solidarity with the Ukrainian people, including to the trade unions, left-wing social movements, women's, LGBTQ+ and human rights groups whose members are fighting at the front, and conducting civil resistance in the occupied areas.
This CLP/branch also expresses solidarity with the Russians bravely standing up to the Putin government and against the war in Ukraine.
This CLP/branch demands the UK open its borders to refugees from Ukraine, lifting all visa restrictions immediately.
This CLP/branch supports the UK government's decision to send arms, ammunition and medical help to Ukraine, and resolves to aid this effort in any way possible. We congratulate the Labour leadership for its swift and uncompromising support for the arms already supplied.
This CLP/branch demands the UK government convene an immediate conference of Ukraine's creditors to cancel as much as possible of its $90bn debt – as demanded by Ukrainian left – and to extend a generous aid and credit facilities to the Ukrainian government.
This CLP/branch will support its own members, Labour Party and Trade Union movement, to fundraise for humanitarian aid including food and medical supplies.
For far too long the UK has been a safe harbour for money made through fraud, war and illicit appropriation of property whether by the Russian or other autocratic regimes. The UK needs to not only impose sanctions but root the money of the allies of autocrats from UK Politics, media and democracy.
This CLP/branch resolves to support Labour Friends of Ukraine, to express solidarity with the Ukrainian diaspora in the UK, and to send its banner onto anti-war demonstrations in the UK agreed with the Ukrainian community.
—-
'Solidarity with the People of Ukraine', the ILP's statement on the war, is here.
See also: 'Ukraine, Starmer & the Left' by Will Brown.
The ILP's meeting on Ukraine with Labour MS Mick Antoniw is on Thursday 31 March.